All the new features and changes in iOS 14 beta 5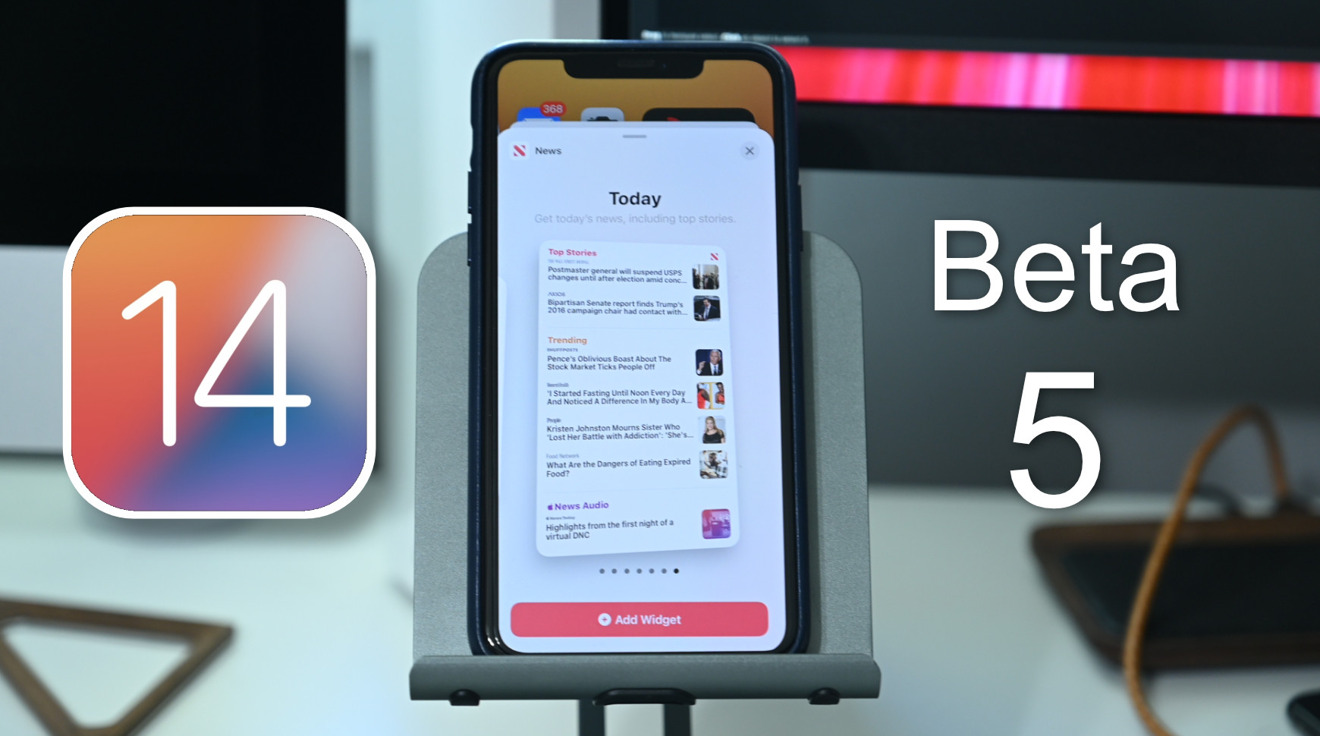 Following another 14-day testing window, Apple has introduced the fifth developer beta of iOS 14. Just as with the previous betas, we break down all the notable changes and features found in the latest update. Read on to see what's new.
Beta five doesn't appear to have any massive changes overall, but in our limited time testing, it does feel much more stable than the notoriously buggy beta four.
Widgets received minor updates, including granular control over location access as you are now prompted when viewing a widget that uses your location to grant access. The News widget also has a much larger size available, though it can only be added to the Today View and not the Home screens.
Exposure Notifications, which were added to iOS 14 in the last beta, can now be turned on in Settings. However, you still need an app that takes advantage of this API to use it.
Change include:
Users are now asked to grant location access to widgets
Account view in App Store and iTunes Store shows available credit
Account view in App Store and iTunes Store shows Game Center ID
Clock wheel has returned when editing times in the Clock app
Can enable Exposure Notifications in Settings with new onboarding screens
New extra-large News widget
Widgets are blocked for apps that are blocked via Screen Time
Hidden photo album can be hidden from Photos app with new Settings toggle
Calendar widget has a lighter background in Dark Mode and text is larger
Shortcuts has new onboarding screen
Developer Settings option for testing App Clips
AirPods Pro phone call bug is fixed
Photos can be removed from the "Featured Photo" designation in Photos app