Pennsylvania gears up to launch COVID app based on Apple-Google framework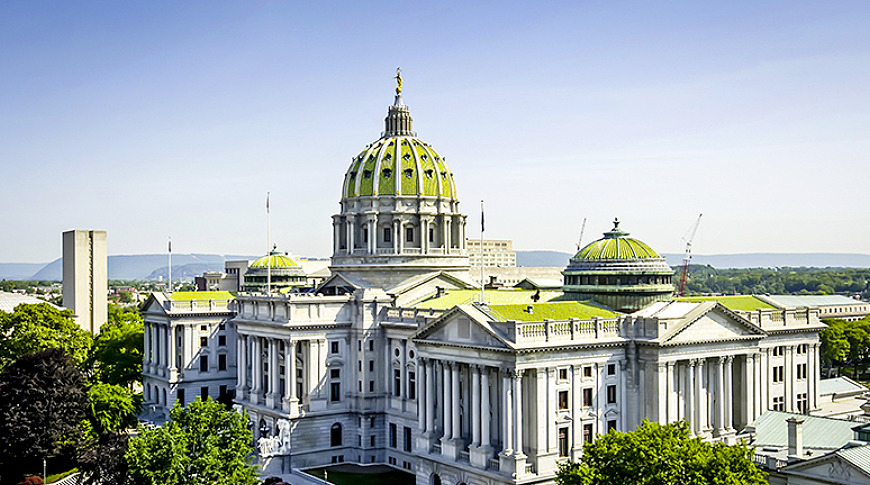 Pennsylvania will launch its own coronavirus exposure notification app in September using the Apple-Google framework.
On Tuesday, Pennsylvania Secretary of Health Dr. Rachel Levine announced that the app would be called "COVID Alert PA," and assured Pennsylvanians that it would not compromise a user's identity or location. The app is limited to users age 18 and over.
The state has a $1.9 million contract with software developer NearForm Ltd, an Ireland-based company responsible for Ireland's "COVID Tracker Ireland" app. NearForm will deploy and maintain the app with the state.
COVID Alert PA will be interoperable with neighboring state Delaware's app, as well as two other states yet to be named, according to 6 ABC.
"The app is about Pennsylvanians helping Pennsylvanians, it's about as a community being able to let each other know and track each other's exposure so we can keep each other safe," said Health Department spokesperson April Hutcheson.
The app will notify people who have potentially been exposed to the coronavirus and uses the Centers for Disease Control guideline of being within six feet for at least 15 minutes.
Those who test positive in Pennsylvania will be reported to the Department of Health or a local agency. A case investigator will ask if the person wishes to use the app to alert anyone who may be at risk of exposure within the last 14 days.
If they are willing to help, anyone who has downloaded the app and exposed to the infected individual will get an alert informing them of their potential risk. They will also be given information on how to protect themselves and others, including instructions on how to stay home and seek medical help.
There will be no way for a user to know the identity of the person they were exposed to.
Apple and Google have collaborated to make a framework that can be used by app developers to help keep track of coronavirus cases through a process called "digital contract tracing."
The framework has been designed to allow different apps to interact with each other easily. This is especially important in places like the United States and Europe, where individuals may freely travel between regions.
The framework uses a device's onboard Bluetooth hardware to keep tabs on whom the owner comes into close proximity with. Specifically, Bluetooth identifiers are exchanged and saved locally.