Apple enlists Gibson Dunn to fight Epic Games suit, law firm previously retained in Samsung battle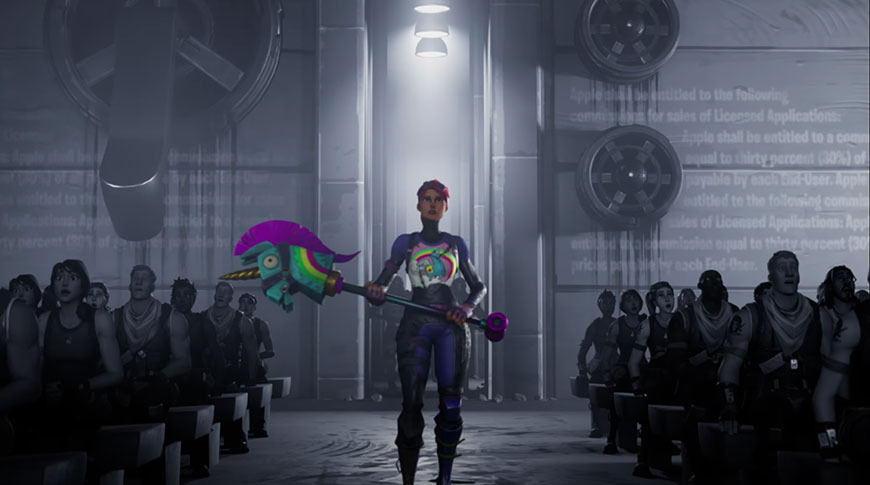 Apple is once again turning to the lawyers at Gibson Dunn in its bid to fend off a private antitrust suit leveled by Epic Games, with initial proceedings set to begin next Monday.
According to a court docket electronically filed with the U.S. District Court for the Northern District of California, Apple is being represented by Daniel G. Swanson and Richard J. Doren. Swanson is a senior figure in Gibson Dunn & Crutcher's Antitrust and Competition Practice Group, while Doren is a member of firm's executive committee.
As noted by FOSS Patents, which reported on the case development on Tuesday, Gibson Dunn often represents Apple and interested parties in court, including high-profile cases like the second Apple v. Samsung action and the Apple v. Qualcomm patent licensing battle. The latter case saw Gibson Dunn attorneys counsel Apple's contract manufacturers, who were roped into the fight when they refused to pay royalties on Qualcomm's intellectual property.
Interestingly, the same firm that represented Qualcomm in the now-settled dispute, Cravath, Swaine & Moore, now squares off against Apple as counsel to Epic Games, the report notes.
Epic last week baited Apple into removing popular battle royale game Fortnite from the App Store by issuing an update that incorporated a direct payment option. Bypassing in-app transaction mechanisms is a clear violation of both Apple and Google's online stores, and in response the tech giants pulled the title from circulation. Epic had a pair of lawsuits — and in the case of Apple, a corresponding PR campaign — ready to go.
Apple on Monday doubled down on its position by promising to terminate Epic's developer account by Aug. 28 if the firm failed to fall in line with App Store guidelines. The move would impact Epic's access to SDKs, meaning the company's Unreal Engine would also be rendered unusable for hundreds of third-party iOS and Mac apps that rely on the software to function. Epic in response requested a temporary restraining order to stop Apple from following through with its threat.
The case is scheduled to be heard via teleconference on Monday. FOSS Patents' Florian Mueller notes Epic might be asked to explain why one aspect of the TRO against Apple, specifically App Store availability, is not also being pursued in its case against Google.