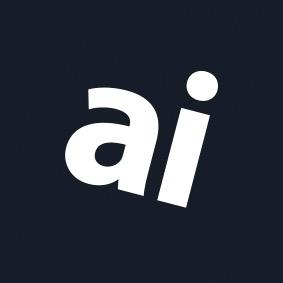 Why you can trust AppleInsider
Review: Belkin Soundform True Wireless Earbuds are a solid budget option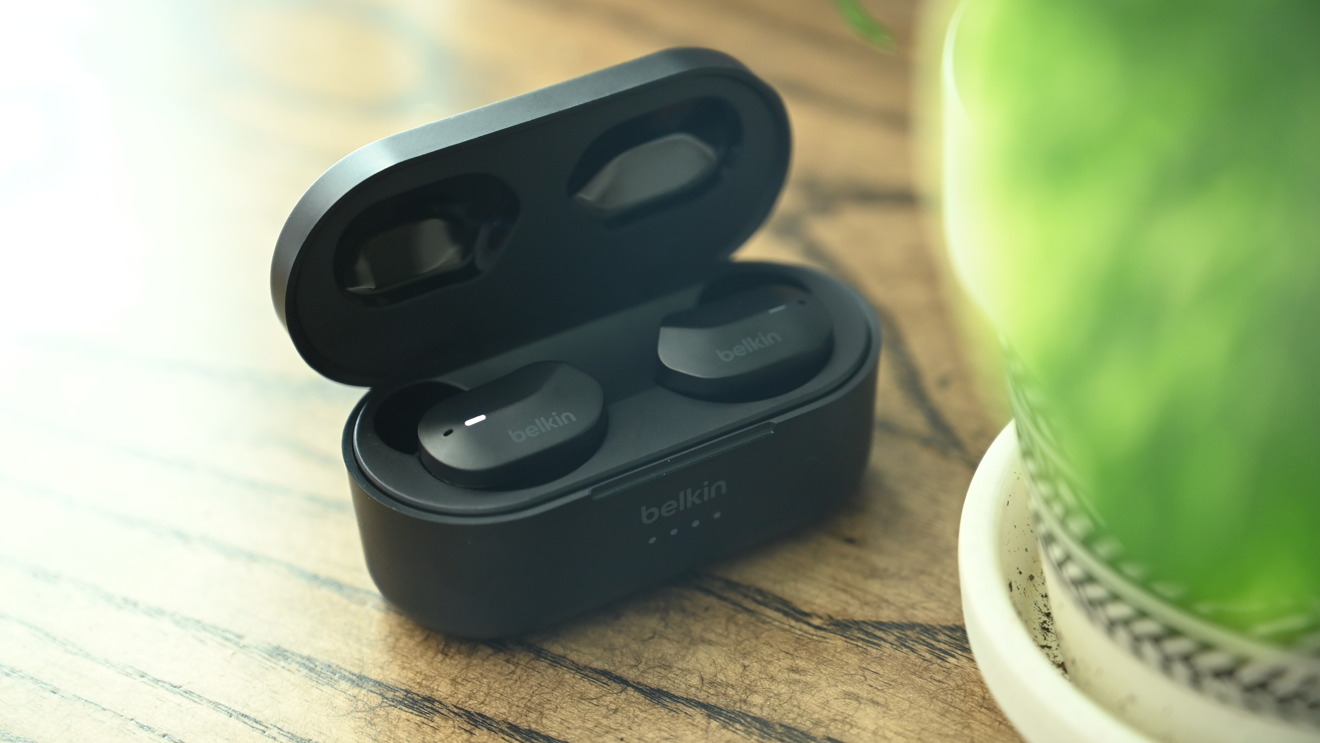 Belkin Soundform True Wireless Earbuds
3.0 / 5
---
Belkin seeks to corner the budget Bluetooth audio market with its new true wireless earbuds that pack water resistance, long battery, strong bass, and a cheap price.
True wireless
Belkin's new earbuds, the Soundform True Wireless Earbuds, pack a solid amount of features in its affordable package. These earbuds sport IPX5 splash resistance, five hours of listening time on a single charge and a combined 24 hours total charge time, and reliable touch controls on the outside of earbuds.
The case is simple, with the Belkin logo on the front just above four LEDs that represent 25 percent of battery life each. The top is slightly beveled with a line down the center for some added texture from a solid color.
Frustratingly, these charge over micro USB, which is something we'd hope we didn't have to say on a new product debuting in the second half of 2020. It is unacceptable at this point, even for an entry-level product, and we've seen other low-cost earbuds that manage to adopt USB-C.
We are displeased that Belkin wasn't able to do the same thing.
The use of micro USB is even more apparent due to the lack of any wireless charging support. If it supported Qi wireless we could overlook it but alas that is not the case.
Sound quality
These are wireless headphones, and regardless of the price point, they have to sound decent and offer a solid Bluetooth connection. The latter we have absolutely no issues with, as we had no dropouts of Bluetooth during our time testing these earbuds, so long as we were closeby to the iPhone.
That's quite encouraging because they don't use the Apple H1 wireless chip as AirPods and AirPods Pro do.
You can use one earbud at a time but they don't have the smarts baked in to auto-pause when they are removed from your ears. That became a pain point for us as we'd remove them from our ears expecting our song to stop, but it just kept playing until we intervened.
The sound quality was decent, especially for the price, though it lacked some of the dynamic range we hear from higher-end earbuds, with the sound space overall a bit small Belkin did put some solid bass into these buds, which should bode well when listening to more modern music in the pop, rap, or hip hop genres.
If we had to sum up the sound — which we likely should in a review — we'd say it is overall passable with a good emphasis on bass. No one is rushing out to pick up a sub $80 pair of earbuds for their amazing sound and we'd be happy enough listening to these for long bouts.
Those looking for more from their headphones are that are interested in the tiny nuances likely aren't considering these earbuds.
We quickly got adjusted to the tapping gesture, which isn't typically our favorite. It can be a bit annoying on our ears and sometimes dislodge the earbuds, but these had a good fit for us and the gestures were picked up even with a small tap so it was a non-issue here.
There are microphones on the Soundform True Wireless Earbuds which work well enough for taking calls or taking a voice memo. There isn't any background noise cancelation so we did find them a bit underwhelming when it came to noisy environments.
But.. AirPods?
While solid for their price, these aren't AirPods — and they aren't trying to be. To hit that lower price tag the case feels a little cheap, edges aren't quite as smooth, and of course, they lack some of the Apple-specific features.
Design-wise, they are a mix between AirPods and AirPods Pro. They have the seal of the AirPods Pro which offers passive noise cancelation but also lack active noise cancelation.
The case is a bit larger than even the AirPods Pro case which does make them stand out a bit more in the pocket, but it isn't large by any means.
They also happen to be less than half the price of Apple's AirPods and come in a sharp matte black color that Apple still refuses to release for its earbuds.
Should you buy the Soundform True Wireless Earbuds?
We love the idea of the Soundform True Wireless Earbuds. They do what they do well while keeping a respectable price tag. They sound much better, have a stronger Bluetooth connection, and overall a better design than most of the sub-$50 models we've tested and comes from a brand with a solid pedigree in mobile accessories.
Belkin is just now starting to get back into the audio game and we're glad they are here. Not everyone wants, needs, or can afford a set of AirPods and need quality options as well.
Now rather than picking up a little-known brand or one of questionable quality, Belkin is here with a compelling set that is perfect for an entry-level purchase.
Good fit
Passive noise cancelation with multiple tips
5 hours listening time, 24 hours combined with case
Matte black color option
IPX5 water resistance
Easy tap gestures
Decent sound with strong bass
Microphone lacks in busy environment
Micro USB rather than USB-C
No ANC
Rating: 3 out of 5
Where to buy
Pick up Belkin's new Soundform True Wireless Earbuds from Belkin's website as well as Amazon for $59.99 in black and white