Plugable launches affordable USB-C 7-in-1 hub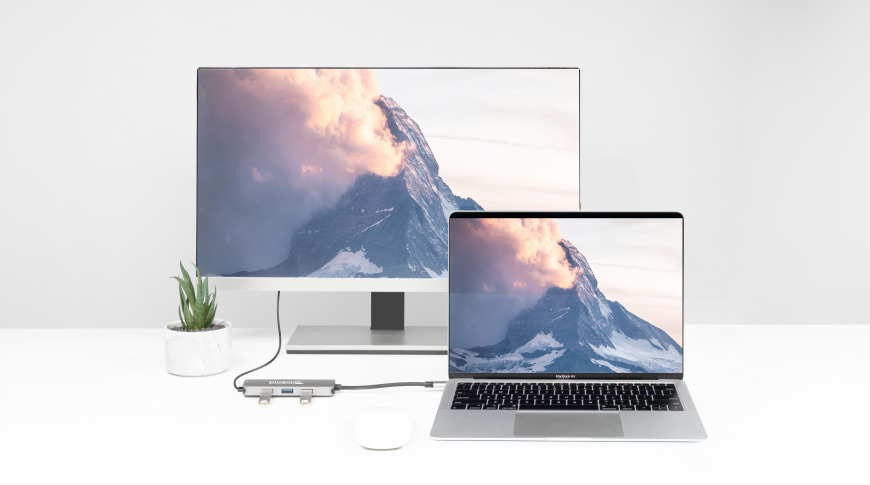 Expand your MacBook Air, or MacBook Pro's ports for under $30 with Plugable's new USB-C 7-in-1 hub.
While we love our MacBook Pro and MacBook Air Thunderbolt 3 ports, it's clear that users cannot live on Thunderbolt 3 alone — at least not yet. Keeping track of multiple adapters can be frustrating, but some hubs can be expensive and bulky to take on the go. Housed in a sleek aluminum body, Plugable's USB-C 7-in-1 hub features a variety of useful ports to your portable at an affordable price.
An HDMI port allows you to hook up an HDMI-equipped monitor, television, or projector and achieve resolutions up to 3840x2160 at 30Hz, with a wide range of other resolutions supported. The USB-C 7-in-1 hub also supports pass-through charging via the included USB-C Power Delivery port.
Also included are three USB 3.1 type A ports, which support transfer speeds of up to 5Gpbs, perfect for connecting legacy devices, thumb drives, and external storage media. An SD slot and microSD slot allow for quick transfer of photos and data, and prevents you from searching for that missing card reader when it matters most.
The unit is also compatible with the iPad Pro.
Those interested in snagging a USB-C 7-in-1 hub can head to Amazon, where it retails for $29.99, with a limited time $5 off coupon that can be applied at checkout.