Japan Display reportedly selling Apple-funded LCD factory to Sharp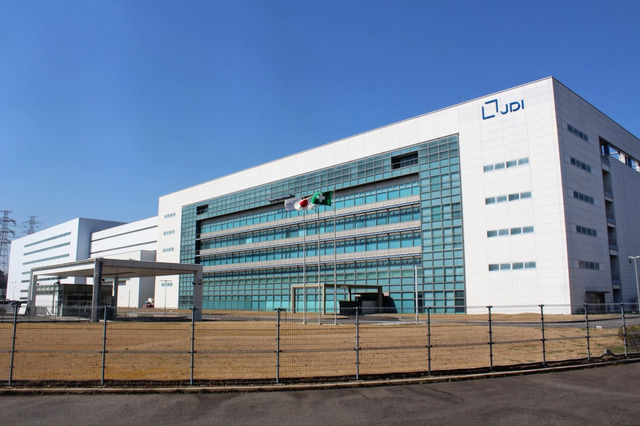 Japan Display is reportedly finalizing a plan to sell its primary LCD production facility to Sharp in an attempt to ease its debts to Apple.
The struggling Apple partner was first said to be considering a sale of the plant in 2019 in an effort to pay back its debts to Apple, which funded the construction of the facility with a $1.5 billion "prepayment" to the display maker.
Now, Nikkei reports that Japan Display plans to finalize the deal to sell the factory and the land it occupies to Sharp, a subsidiary of Apple supplier Foxconn. The sale is estimated to be worth about 40 billion yen (about $375 million).
The Hakusan plant, located in the Ishikawa Prefecture of Japan, is equipped to produce LCD smartphone displays. It has been left idle since July 2019, a casualty of Japan Display's reported lack of preparation for the iPhone's shift to OLED.
In March, Japan Display was said to have sold about $200 million worth of LCD manufacturing equipment from the facility to a customer believed to be Apple. Nikkei's report on Thursday suggests that Japan Display has sold a total of $281 million worth of equipment to that customer.
Sharp, for its part, plans to use the facility to consolidate its production of LCD panels for Apple iPhone while renting the manufacturing equipment from Apple. A Sharp facility in Kameyama, Japan, will reportedly shift to producing panels for customers in areas such as automotive or medical equipment. The facility can produce up to 7 million display panels per month.
Japan Display originally planned to sell the plant, that Apple assisted build by pre-funding it for 170 billion yen, by the end of March, but the global coronavirus pandemic snarled negotiations.
In total, the sale of the factory to Sharp and equipment to the unnamed customer could net Japan Display about 70 billion yen. As of March 2020, Japan Display was said to still owe about $800 million to Apple.