First 'Long Way Up' trailer with Ewan McGregor hints at tricky 13,000-mile journey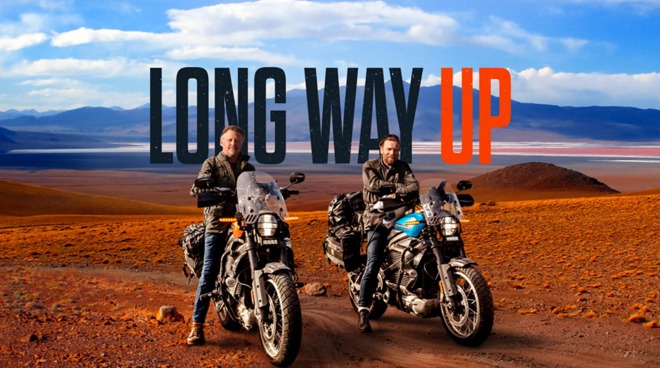 AppleInsider may earn an affiliate commission on purchases made through links on our site.
Apple has released a new trailer for "Long Way Up," the Ewan McGregor and Charley Boorman travelogue for Apple TV+ where the pair attempt to travel over 13,000 miles on electric motorcycles.
The first trailer hints at the difficulties and the adventures the famed "Star Wars" actor and english TV presenter go through in the follow-up to the acclaimed "Long Way Down" and "Long Way Round." For this trip, the friends will be passing through South and Central America on Harley-Davidson LiveWire motorcycles, electric motorbikes, to promote more sustainable globetrotting.
The trailer points out how tough the journey is under the circumstances, with the pair worrying about being able to recharge the bikes while on the journey. This includes one stop when charging the vehicles caused a power outage for the entire building, as well as scenes of McGregor fretting over the mountainous task.
Starting at the city of Ushuaia at the tip of South America, McGregor and Boorman were filmed over 100 days passing through Argentina, Chile, Bolivia, Peru, Equador, Colubia, Central America, and Mexico, including 13 countries and 16 border crossings in total.
"Long Way Up" will be available to watch on Apple TV+ from Friday, September 18, with the first three episodes joined by new episodes each week.
Apple first announced the unscripted travel series would be arriving on its streaming platform on August 3.