Apple highlights role of iPad in remote education efforts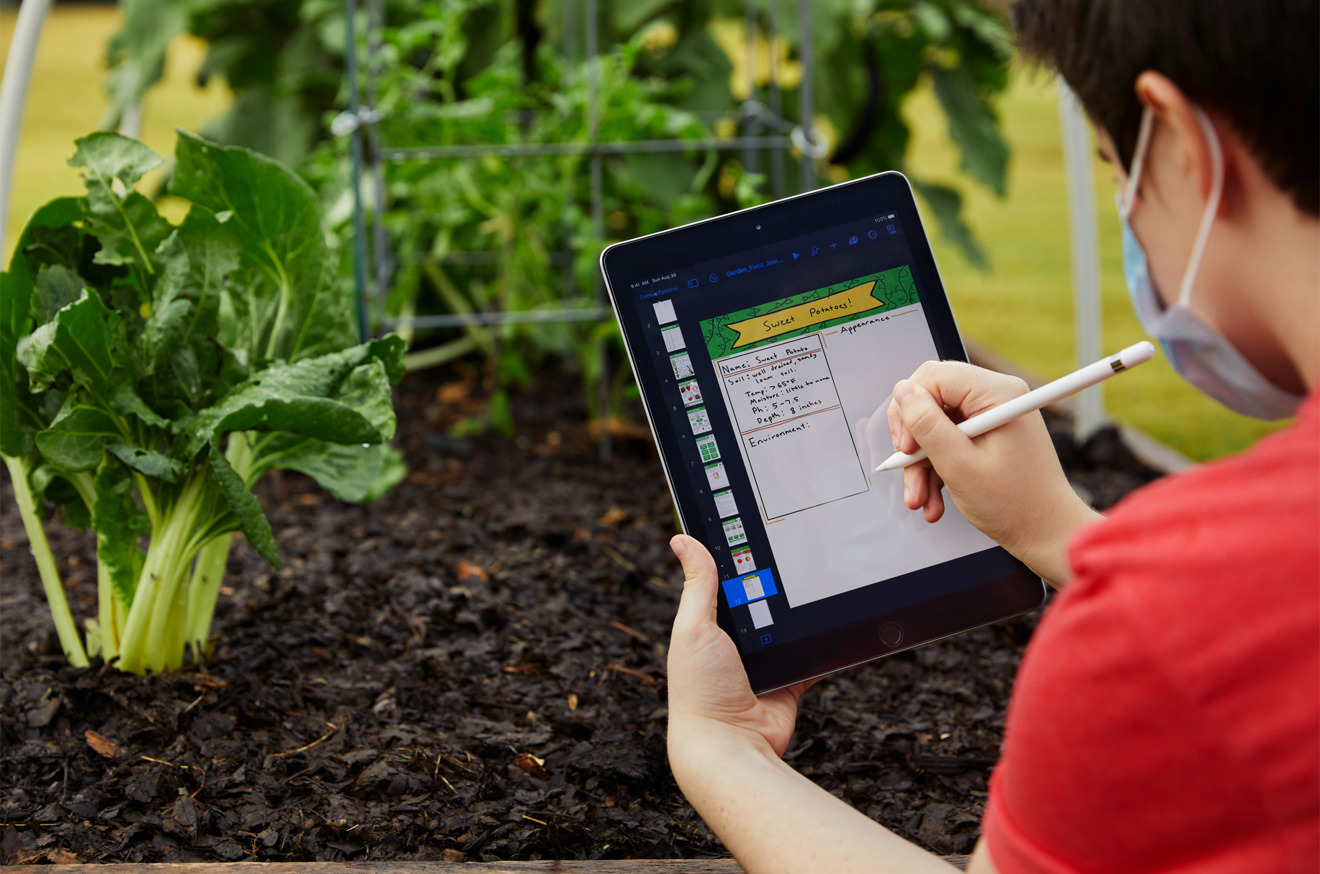 AppleInsider is supported by its audience and may earn commission as an Amazon Associate and affiliate partner on qualifying purchases. These affiliate partnerships do not influence our editorial content.
As the United States returns to school, mostly virtually, Apple is putting a spotlight on how one educator has taken what she's learned from the company, to use the 10.2-inch iPad to overcome educational challenges.
Apple Distinguished Educator Jodie Deinhammer at Coppell Middle School East in Dallas Texas is teaching the first gardening elective to eighth graders who will help tend the school's community garden. And, she's doing it all remotely, for a class that can't visit the garden during school hours.
"Students having access to iPad has changed the way learning looks in my classroom," she says. "With iPad, each student can design their own learning path and use resources and accessibility features that cater to their individual needs. They can create infographics, videos, or drawings, compose music, or write to show learning and growth over time. There's a lot more of an individual component to education through technology."
Apple points out that the iPad is being used for every aspect of the garden. This includes planning, improvements, sustainability, and life cycle education.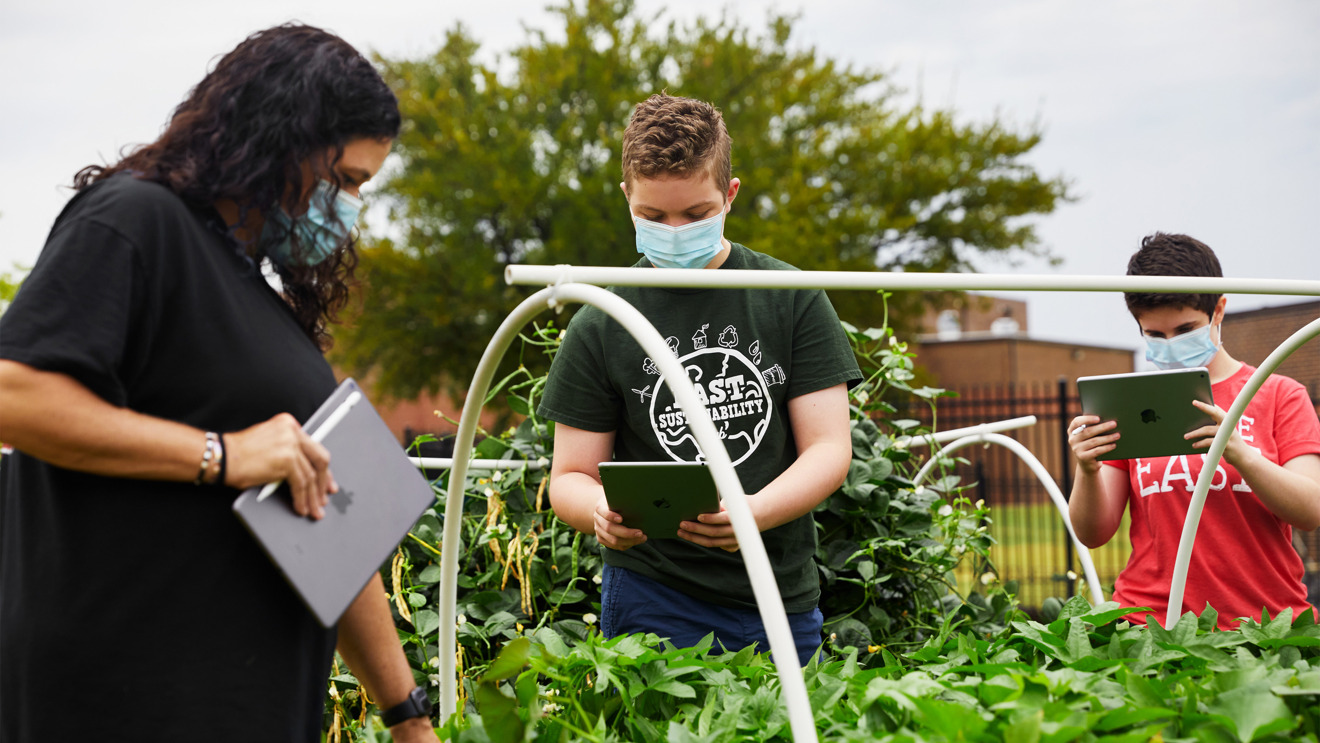 "With gardening, there's a lot of problem solving that has to go into it," Deinhammer says. "Our driving question for gardening is, How can we improve our garden space to make it more environmentally friendly and encourage more visitors, from more people in our community, to native animals and wildlife. I believe this challenges the students to think of the garden as a place to learn and a place to help others. We want our garden to be not only a place to learn how to protect the environment, but a place that's inviting to all."
Deinhammer is one of the co-creators of the "Everyone Can Create in Science" book with other Distinguished Educators. She uses iPad to design lessons and assignments for each of her students in a format — audio, visual, or written — that works best for them. Students capture their findings in a digital field guide created in Keynote, combining all of their work in a book to be shared with future gardening classes and the local community.
"The portability of the iPad allows us to work in the garden and use data collection sensors, the camera and magnifier, and the Seek app by iNaturalist to classify and identify garden weeds or bugs that we would otherwise not know," she says. "iPad allows kids to see a world literally through a new lens, from magnified images to time-lapse videos. They can capture a world around them that they may not have noticed in the past. I want kids to notice and appreciate the small details that they may otherwise overlook."
One student in the program is using the Camera and Measure apps, and presenting findings in Keynote. Other students will explore everything from how to plant sweet potatoes, to the ideal soil pH and moisture levels needed to grow them. The students are interviewing community farmers and master gardeners on iPad to record and share their knowledge, and visiting the garden outside school hours to examine their crops' current conditions, track their growth, and turn over compost.
Coppell Middle School East went one-on-one with the iPad in 2014, and it was one of the first schools to do so in Texas. Deinhammer has been in the school district for 25 years, and was there when the program went live.
Apple created the Apple Distinguished Educator program in 1995 to recognize K-12 and higher-education staffers who are using Apple technology to "transform teaching and learning." At present, there are 2,947 Apple Distinguished Educators worldwide, in 45 countries. Another recent profile of Dr. Carl Owens commemorated the 25th anniversary of the program