Apple's 'Fortnite' takedown will cause incalculable harm to users, says Epic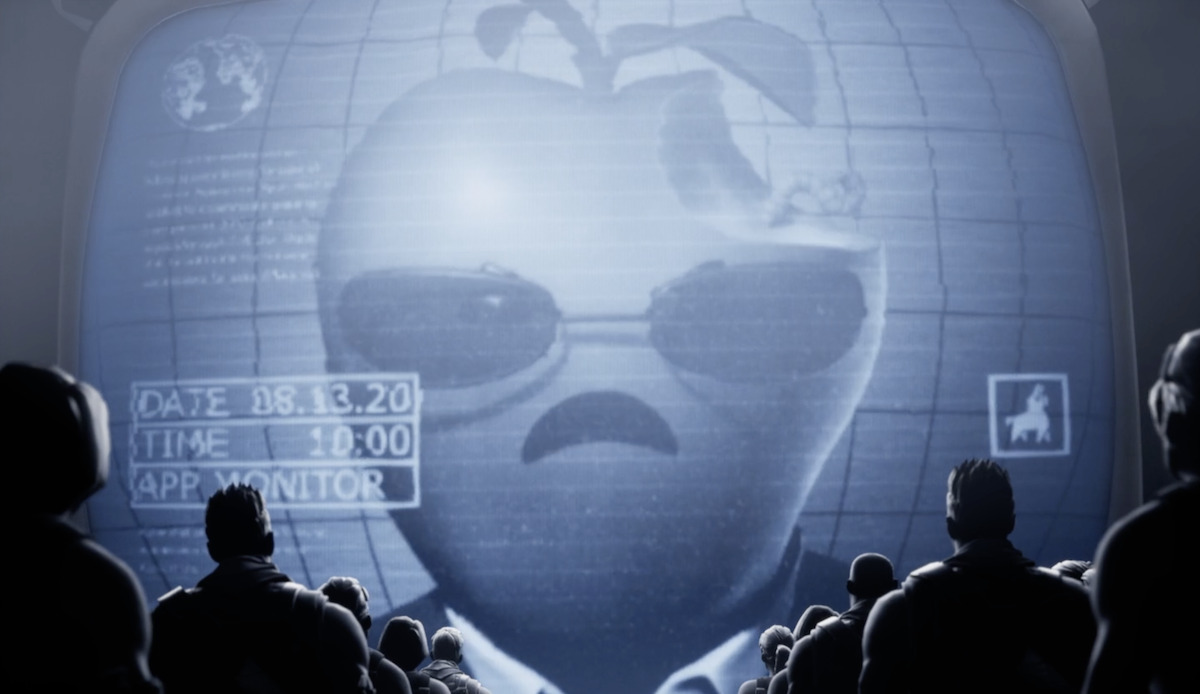 Epic has petitioned courts once more in its antitrust battle with Apple over the App Store, arguing "Fortnite" should be reinstated to the digital storefront and protected from further retaliation, with the game already seeing 60% of its iOS users departing since the store takedown.
The ongoing legal tussle between Apple and Epic Games over whether Apple should allow third-party payment processing and to grant Epic its own digital storefront has moved on to a new phase. Late on Friday, Epic's latest filing with the US District Court for the Northern District of California, Oakland Division spells out its arguments against Apple's activity, as well as formally filing a motion for an injunction limiting Apple's actions against the company.
Following the August 24 ruling by U.S. District Court Judge Yvonne Gonzalez Rogers denying Epic's motion to force Apple into reinstating the game to the App Store, Epic's latest attempt to get what it wants has resulted in another lengthy filing. Spread across 182 pages, the filing consists of a notice of motion, a motion for a preliminary injunction, and multiple documents Epic believes supports its cause.
In its notice of motion, intended to apply to a virtual hearing set for September 80 over Zoom, Epic again accuses Apple of antitrust violations for its conduct in cutting off "Fortnite" from the App Store for using unauthorized payment mechanisms. In response, Apple "retaliated with ferocity" in removing the game and threatening to cut off all of Epic's developer program accounts.
"In short, accused of antitrust violations for misusing its power to create and maintain two monopolies, Apple used that same power to try and coerce Epic to abide by its unlawful restrictions," the document reads. "The Court should not allow Apple to enforce these restrictions."
In its reasoning to urge the court to make Apple undo its actions, Epic declares it is "likely to succeed on the merits," pointing out Apple's software platform control, which grants it "substantial market power" over developers and consumers. That power emboldened it to design restrictions to create and maintain monopolies in app distribution and in-app payment processing.
"Apple absolutely prohibits any competition in either market, leaving Apple free to impose distribution and processing terms unchecked by competitive forces," it continues. Epic then reiterates that, rather than forcing Apple into providing distribution and processing services for free, Epic is instead wanting "the freedom not to use Apple's App Store or IAP, and instead to use and offer competing services."
The Judge disagreed with Epic's argued point during the emergency injunction hearing.
The second point of the filing is the claim that, without injunctive relief, Apple's actions "will cause irreparable harm to Epic, as well as harm to countless third parties and the public interest." While Epic says it is "better positioned than many other companies to weather the storm," it also admits it "is not immune from irreparable harm."
As part of this so-called irreparable harm, Epic points to "Fortnite" being used for an "intensely social community," and that removing the game from the store "cleaved millions of users from their friends and family." Citing "the user outcry has been deafening," Epic claims it is already suffering "real harm," such as the decline of daily active users on iOS by 60% since removal.
There is also the claim of a loss of "goodwill" and reputation damage to Epic, with users defecting away from the game to other areas.
Aside from the loss of 60% of its daily active users, Epic also reasons this impacts heavily on the 63% of users who only access "Fortnite" via iOS and not other platforms. Its iOS app is also said to have the biggest audience across all platforms "Fortnite" exists on, with over 116 million registered users spending more than 2.86 billion hours in the app.
Meanwhile the removal of the game also "substantially impedes a major Epic initiative" to turn the game into a "full-fledged 'metaverse,' a multi-purpose, persistent, interactive virtual space." The harm to the game "cannot be calculated in damages," Epic reckons.
The damage is also threatening to impact the Unreal Engine, with Epic's inability to update the software causing millions of developers to be "harmed," including those who will have to change course or end projects following substantial investment. "Going forward, developers are questioning whether Unreal Engine would remain a viable platform on which to build their applications."
A third point further continues the damage theme, by declaring "the balance of harms tips strongly in Epic's favor," with Epic standing to lose considerably more than Apple, which would "at most lose some commissions from Epic."
A supposed concern of Apple's that every developer would follow Epic's lead with direct payments is deemed "speculative and implausible," as few would be able to "risk the wrath of Apple" and wouldn't have much incentive to do so.
Apple also stands to not lose much if Epic continued to use its tools for support while litigation is pending. Furthermore, Epic deems Apple hasn't asserted that agreements for those tools between Apple and Epic were breached, as well as those between Epic and third-parties using its engine.
"Thus, Apple's attack on these other businesses is pure retaliation to pressure Epic and deter others from challenging Apple's anti-competitive conduct," sums up Epic.
Epic also includes a proposed order that could be used by Judge Rogers as part of the September 28 hearing. Epic's requested results include restraining Apple from making the game unavailable, stopping any further adverse action against Apple, preventing Apple from affecting game code on user devices, and to restore its developer account.
The other documents in the filings constitute pro-Epic exhibits from a variety of sources, including a document from co-executive director of the Jevons Institute for Competition Law and Economics at University College London David S. Evans. Commissioned by Epic Games' counsel, Evans discusses how Apple has substantial market power in an antitrust market" for its App Store, as well as there being "material demand" for alternative payment systems.
Declarations in support of the motion are also included from Epic Games Technical Director of Engineering Andrew Grant, Vice President of Engineering Nicholas Penwarden, and CEO Tim Sweeney. Multiple exhibits of communications between the companies follow each, with a selection of consumer emails complaining about the takedown rounding out the list.