Laurene Powell Jobs backs Biden, criticizes President Trump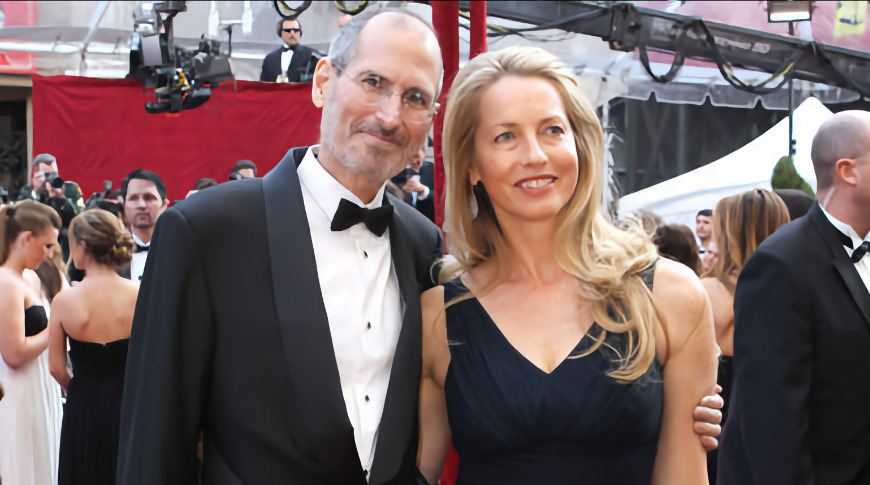 Philanthropist and businesswoman Laurene Powell Jobs has spoken out against President Donald Trump, in a pre-recorded interview prior to his attack on Twitter.
In an interview conducted before President Trump singled her out for criticism as owner of The Atlantic Steve Jobs' widow Laurene Powell Jobs has decried how she believes he has attempted to deny access to voting. Declaring her support for Joe Biden's presidential bid, she also said that she is concerned about the impact of the coronavirus on US education.
The President's criticism was in response to an article in The Atlantic concerning comments he is alleged to have said about the US military. President Trump's tweet implied that by being involved with the magazine, Powell Jobs was "wasting money" that she'd got from Apple founder Steve Jobs.
While her interview took place before the President said this and encouraged his followers to express their disagreement with her, Powell Jobs did speak to the point about the magazine and its funding.
"Our involvement in media is not to turn a profit," she told The Information. "It's actually an honor for me and my team to be associated with some of the greatest journalists in the country and in the world."
"I think it's essential, in this time especially, to help shore up the business model," she continued, "so the outlets that I think are publishing really important, truly excellent journalism can keep doing their journalism as the transition is figured out."
Regarding her support for Biden, Powell Jobs said that she doesn't think that "endorsements from individuals necessarily move anyone's conscience or sense of morality."
"I think that most Americans really desire very similar things, and it's kind of core to our American values," she said."One of those core values is that our vote is our voice, and by restricting the vote, we are restricting the voice."
"We actually have seen the Trump administration do everything it can right now to deny access to voting, including bringing over 40 lawsuits against states with the intent to actually make voting more complicated and harder," she said.
"I'm very concerned," Jobs said in an interview recorded for The Information and its Women in Tech, Media and Finance summit. "I think any time that in a democracy the party that's in power is trying to make it very difficult for people's voice to be heard, for their vote to count, everyone should be concerned."
Powell Jobs has involved in supporting education causes and establishments since the '90s, and says she is also concerned about the impact of COVID-19 on the American school system. One issue is over simply determining the situation and the extent of the issues.
"We have very spotty data over the last six months about who actually engaged online and what the learning outcomes are," she said, "but what we can say— and I think everybody who has a kid knows this— it's not better. It's worse. I'd say the vast majority of high schools are not even close to where they need to be."
Laurene Powell Jobs owns Emerson Collective, an organization which describes itself as being for social change. It owns a majority stake in The Atlantic, and and also Axios, while Powell Jobs herself has previously said she is willing to invest in more journalism.
"The lack of ability for people to actually find relevant local news is putting our democracy at risk, putting our ability to converse with each other at risk putting our ability to understand each other at risk," she said in 2019.