Apple Fitness+ will offer workouts on any screen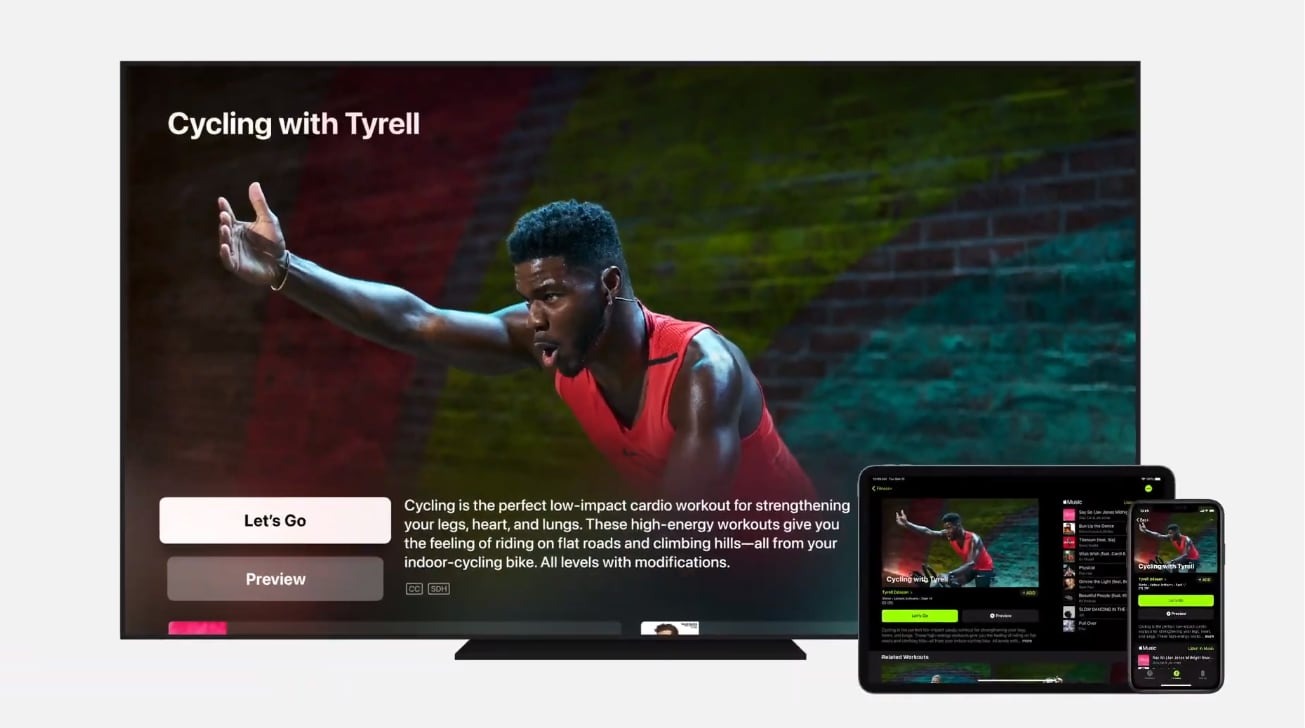 Apple has introduced Fitness+, a workout app that combines videos with Apple Watch data to get users healthy.
Launched during the "Time Flies" event, Apple Fitness+ will allow customers equipped with an Apple Watch and another Apple device with a screen to perform guided workouts. Displaying a workout on an iPhone, iPad, or via the Apple TV, the app will monitor the user's workout via sensors on the Apple Watch.
Apple's trainers will provide a series of studio workout videos on a weekly basis, covering a wide variety of workout types, including HIIT, Yoga, and Strength Training.
Data from the Apple Watch will appear on the screen as an overlay, so users will be able to keep track of their progress without needing to look at the Apple Watch. This will include notifications for reaching fitness goals on their rings.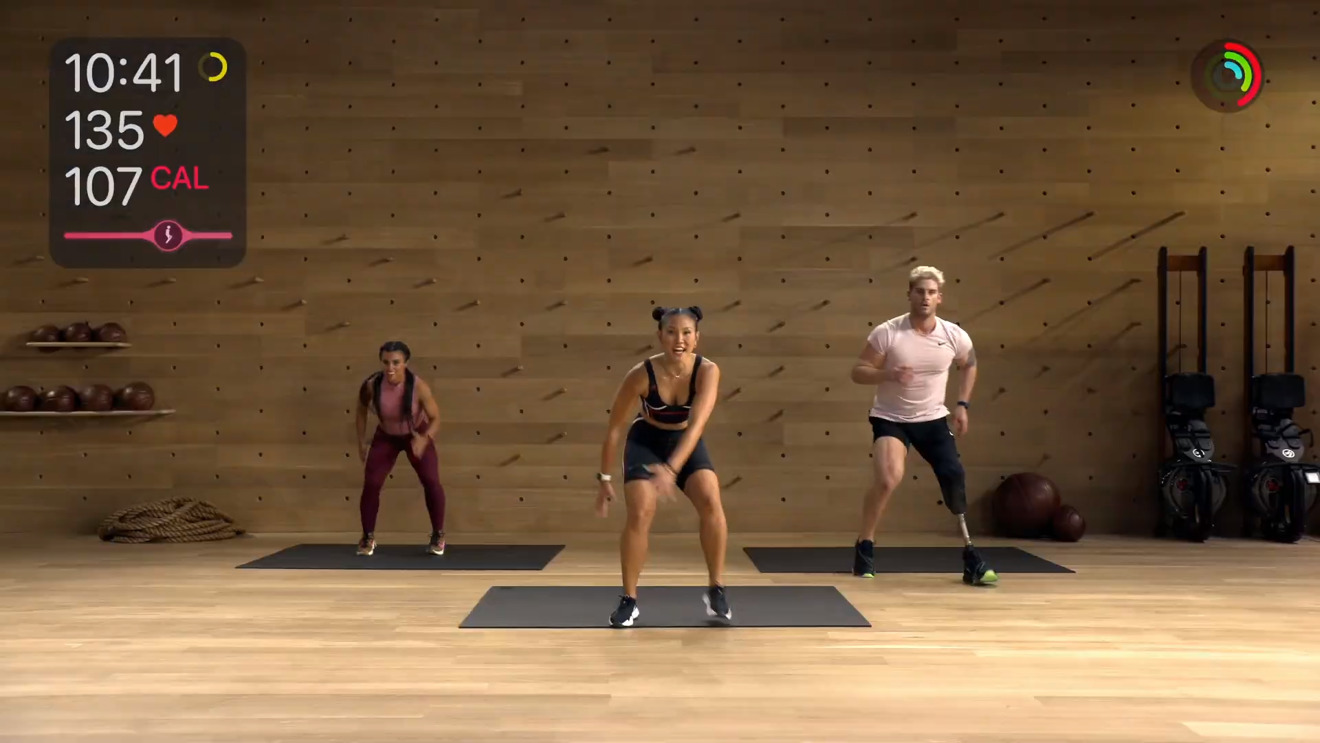 The data from the Apple Watch will be used to ensure the user is keeping to the current workout, such as making sure the user isn't moving too fast or too slow.
Fitness+ will use a custom recommendation engine that accounts for previously completed workouts. It will then suggest new options that match what a user prefers or suggest a different workout to help maintain a balanced routine. Fitness+ users will also be able to take advantage of an intuitive filtering tool to choose a routine based on workout type, trainer, duration, or music.
Users who also subscribe to Apple Music will be able to save Fitness+ workout playlists for listening to later.
Priced at $9.99 per month, or $79.99 per year, with a 30 day free trial for anyone to try. Those who buy a new Apple Watch Series 3 or later, starting on September 15, 2020, get three months of Fitness+ for free.
Fitness+ requires a user to be wearing an Apple Watch Series 3 or newer, and can be shared with up to five other people in Family Sharing for no additional cost. It is also available to use as part of the new Apple One subscription.