Parents can now manage children's Apple Watches with Family Setup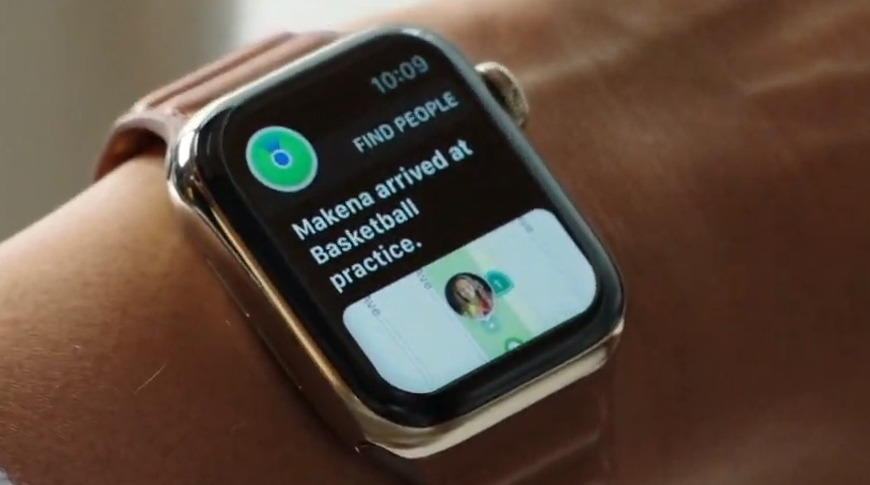 Announced at Apple's September 15 event, cellular Apple Watch Series 4 and later can now be worn by children and managed by their parents.
The new Family Setup feature from Apple means that children can wear an Apple Watch giving what Apple calls "greater independence," while "you have the comfort of knowing they're just a call away." Children no longer need an iPhone in order to use an Apple Watch, as features including location tracking use the cellular connection of LTE models.
Apple says that children using an LTE Apple Watch and Family Setup will have their own phone number, and their own Apple ID. This will let them use the calendar, including sharing events with the family, plus talk over Walkie-Talkie.
"So whether it's grandma's house school or basketball practice, you will get the reassurance your child is exactly where you expect them to be," said Deidre Caldbeck, Director, Apple Watch. "To help them stay active kids can now track movements, and use all the other great features of activity and workout in a way that works best for them."
For parents, Family Setup means that they can have location notifications so that they know when their children arrive where they're supposed to be going. Parents will also be able to securely send money to their children's Apple Watches, so that they can then be spent via Apple Pay.
Families can also share Apple Music with Family Setup and Family Sharing. For the children, the Watch offers most of the functions of a regular Apple Watch including health tracking and fitness workouts.
There's also a special Do Not Disturb option called School Time mode, which restricts the use of the Watch in order to help kids concentrate on their work. As part of that, parents can set limits on who their child can use the Watch to communicate with at any time.
"You get the safety communication features that technology can deliver in a device that can be managed responsibly," continued Caldbeck. "For example, you can specify which contacts your kids can communicate with when using messages and more."
Beyond those limits, children will have full access to being able to customize the appearance of their Watch. "Kids can create an emoji with just their watch and charity stickers and messages or in the new emoji watch face," said Caldbeck.
The children don't have to have an iPhone, but the Family Setup option requires a cellular Apple Watch running watchOS 7.