Apple Store online launches in India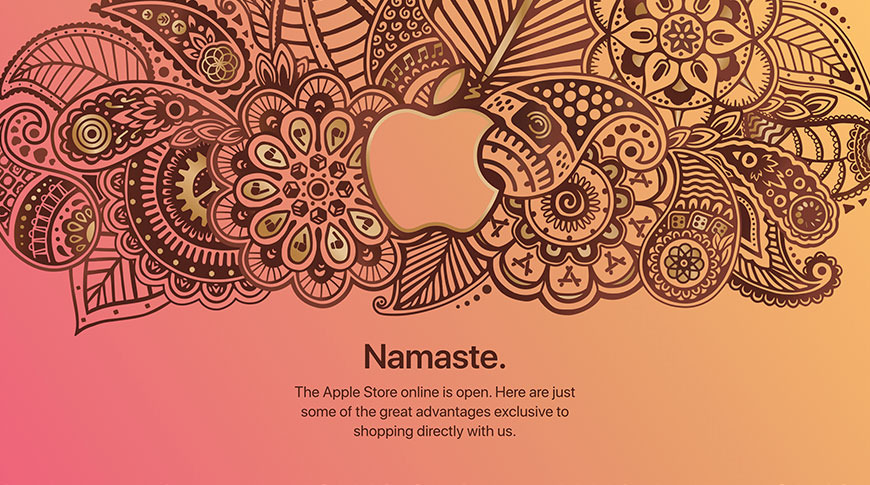 As planned, Apple on Wednesday opened the virtual doors to its Apple Store online in India, marking a retail first for the tech titan.
Apple has long been rumored to enter the burgeoning Indian market, an important growth opportunity for the iPhone maker, but previous attempts were stymied by government restrictions on production sourcing and import/export rules. With recent changes to local commerce laws, made in part to goose international investment, Apple is now free to enter the region for the first time.
Announced last week, the online storefront delivers a full array of products and, importantly, support services directly to customers in India. While the company does not yet operate a brick-and-mortar outlet, customers will be able to access personalized shopping support and service through a dedicated website. Apple Specialists are also available to assist with retail orders, device set up, product information and more in both English and Hindi.
A range of purchase options are available to buyers, who can pay for items via credit and debit card, credit card EMI, RuPay, UPI, Net Banking and credit card on delivery. Like other locales where Apple operates, discounts are being provided to newly accepted university students and their parents, lecturers, and school staff.
Apple is also bringing its device trade-in strategy to the new market. Customers can exchange eligible iPhone — and select Samsung and OnePlus handsets — for credit toward a new iPhone. The scheme presents the company's premium hardware at a lower price, a move that could drive sales in a country known for its price-conscious consumers.
Customers can configure Macs to order, while AppleCare+ extends India's standard two-year limited warranty and adds accidental damage coverage.
Orders are currently processed and fulfilled through free, no-contact delivery options, a consideration made to account for the ongoing coronavirus pandemic.
Apple is also offering "signature" gift wrap and personalized engraving on select products. AirPods, for example, can be emblazoned with emoji or text in English, Bengali, Gujarati, Hindi, Kannada, Marathi, Tamil and Telugu. Engraving is available for iPad and Apple Pencil, but is restricted to English text.
Following today's launch, Apple's next steps in India include a flagship brick-and-mortar store set to open in Mumbai in 2021.