Schoolwork 2.1 with new ClassKit Catalog API launches in beta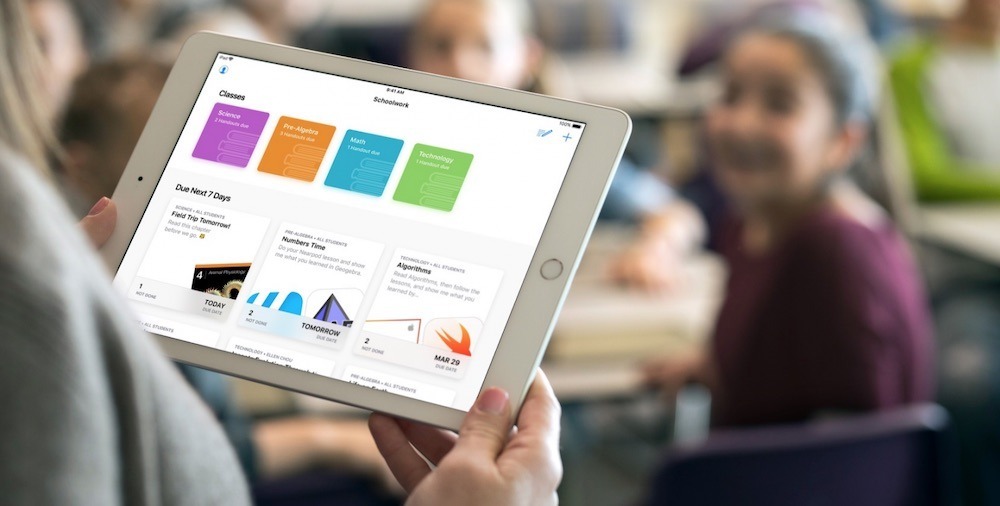 Apple on Wednesday released the first beta version of its upcoming Schoolwork 2.1 app update with new features that allow for easier discovery of app content.
Schoolwork is Apple's iPad-based app for teachers and students that allows for tracking of assignments and other educational metrics. Apple released Schoolwork 2, with a focus on distance-based education, in May.
In Schoolwork 2.1, educational app developers can now incorporate a ClassKit Catalog API to declare contexts ahead of time instead of at runtime.
The new API will allow teachers to browse an app's activities before running it for the first time, and introduces new keywords for content discovery and support for a large number of assignable activities without declaring content to ClassKit at run time.
The app has also been updated to support new metadata properties on iPads running iPadOS 14 or later, letting teachers discover activities more easily.
Apple says the new API is currently available for testing in beta by developers, and urges app makers to update their apps to take advantage of the new capabilities.