Review: PaMu Quiet TWS earbuds are an ear-friendly alternative to other noise-cancelling earphones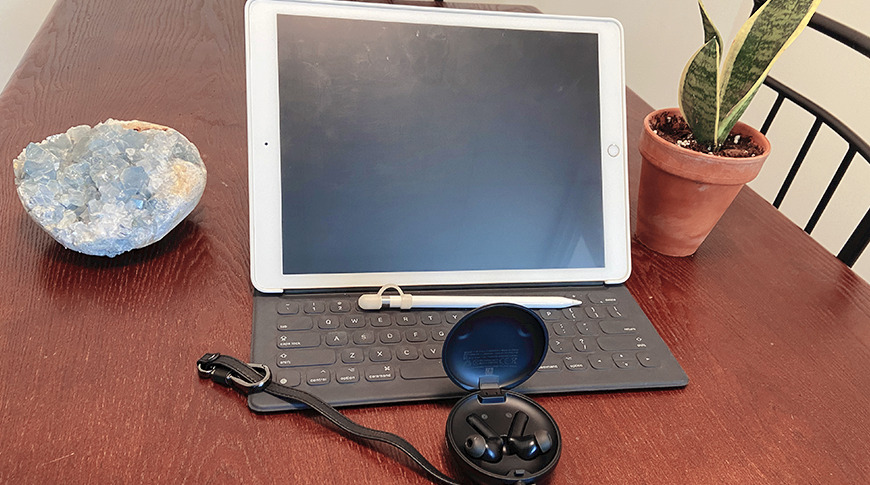 PaMu Quiet earbuds are a $90 pair of earbuds that offer decent sound quality, active noise cancellation, but may not be enough for the true audiophile.
Today we're taking a look at the PaMu Quiet TWS earbuds— a budget-friendly pair of earbuds that may have solved the ear-ache issues associated with active noise cancellation.
A case for a good case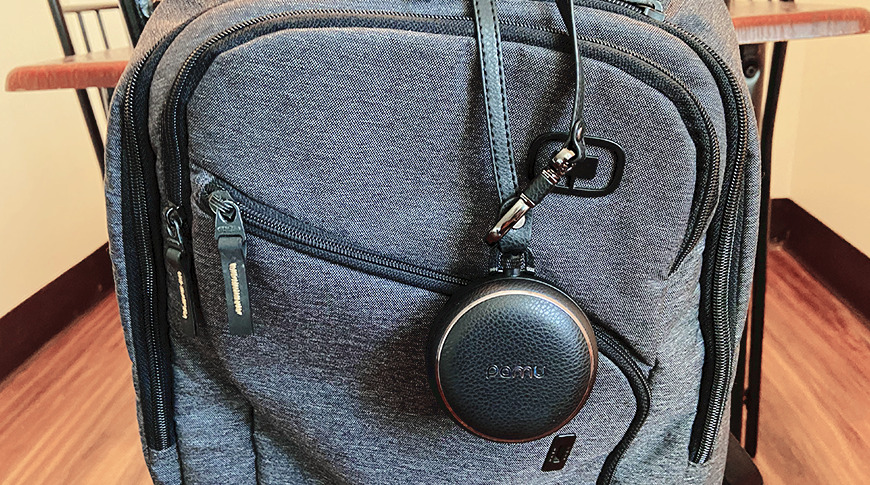 The PaMu Quiet ship with an interesting case that seems to emulate the shape of a pocket watch. A blue light on the outside shows the current charge level, while a secure button release ensures your case won't accidentally pop open.
The case is Qi-compatible, allowing you to drop it on your favorite wireless charging pad to top it off. If you don't have a charging pad, the case can be charged via the included USB-C port.
The case also comes with a strap that can allow you to quickly hook the case over your wrist or onto a bag for easy retrieval.
Comfort and design
The PaMu Quiet earbuds feature a stem-like design and soft silicone earbud tips that sit inside the ear canal, similar to AirPods Pro. They sit deep enough into the ear canal to provide a secure fit and good sound quality, but not so far that they feel uncomfortable.
Those who have larger ear canals may find that these don't sit as tightly as they may want, which could make them less ideal for particularly active use cases. For example, I typically wear small or medium-sized tips, but needed to bump up to the largest if I wanted to wear these while working out without them being thrown out of my ears.
The touch controls on the earbuds aren't great. By default, you can use the earbuds to call up Siri, activate noise cancelation mode, or play/pause music and answer calls.
The earbuds' surface seems to be somewhat hit or miss on whether or not it accurately reads double taps, which is one of the two inputs it receives. The earbuds were, however, able to correctly read the tap-and-hold function consistently.
Sound quality, performance, and battery life
Connectivity was never an issue for the PaMu Quiet earbuds. They boast Bluetooth 5.0, which means you'll get about 40 feet from your device before you start to experience hiccups in connections.
As far as sound quality goes, they have better than average low-end sound, with the midrange and high-end quality coming in as pretty decent, but nothing worth writing home about.
Overall, they sound good, but they didn't blow us away. However, when weighing this against their $90 price point, they stand head and shoulders above the others we've tried.
These earbuds also feature active noise cancellation as well as a transparency mode. The active noise cancellation isn't as strong as some other earbuds we've used, but worked well enough to cut down ambient noises like the sound of traffic.
The transparency mode only worked somewhat better than having ANC off, and we didn't feel like it passed sound through our music particularly well.
The battery life ends up being a bit over four hours if listening with active-noise cancellation turned on, but that can go up significantly if you turn the ANC off.
The case allows you to recharge the earbuds twice with a little juice left over for a partial charge, and the case only takes about 45 minutes to charge via USB-C. Dropping it on a wireless charging mat, however, will increase the charge time.
A problem solver for sore ears
Perhaps one of the most surprising things about the PaMu Quiet earbuds is that it didn't cause any of the pressure we associate with ANC earbuds when the active noise cancellation is turned on.
PaMu achieves this by placing small holes that act as vents, equalizing the pressure instead of building up.
They have an app for that
PaMu Quiet app allows users to customize the touch controls on the device, update firmware, and easily switch between transparency, ANC, and normal listening modes.
The app is okay, but not perfect, as our first attempt at updating the firmware resulted in a few errors. After force restarting the app, unpairing the earbuds, and then re-pairing them with our iPhone 11, we could update the earbuds without issue.
How do the PaMu Quiet earbuds stack up against others we've tried? It depends. For their price range, they're easily the best. However, for those who are looking to spend more, you can get better sound quality.
What sets them apart from other active noise cancellation devices is that they don't cause sharp pains from pressure buildup like other earbuds in the past have. The low-end is also significantly better than we were expecting.
For their price range, they're a solid contender, though we'd like to point out that the transparency mode will not work for those who need to be acutely aware of their surroundings, such as urban cyclists.
Where to buy
Suppose you're interested in snagging your own PaMu Quiet. In that case, you can head over to their Indigogo page, where they retail for $90 for the PaMu Quiet and wireless charging case, or $100 for the PaMu Quiet, wireless charging case, and leather lanyard strap.
Also available on their Indigogo are their other offerings, including the $39 PaMu Nano and the $49 PaMu Slide Mini.
Excellent low-range sound quality
Surprisingly effective active noise cancellation
Perfect price point for almost any budget
Great case design
No ear pain from ANC mode
Perplexing, ineffective transparency mode
Ear tip sizes run small
Middling battery life
Unimpressive app experience