Google announces Google Pixel 5 for $699, Pixel 4A 5G for $499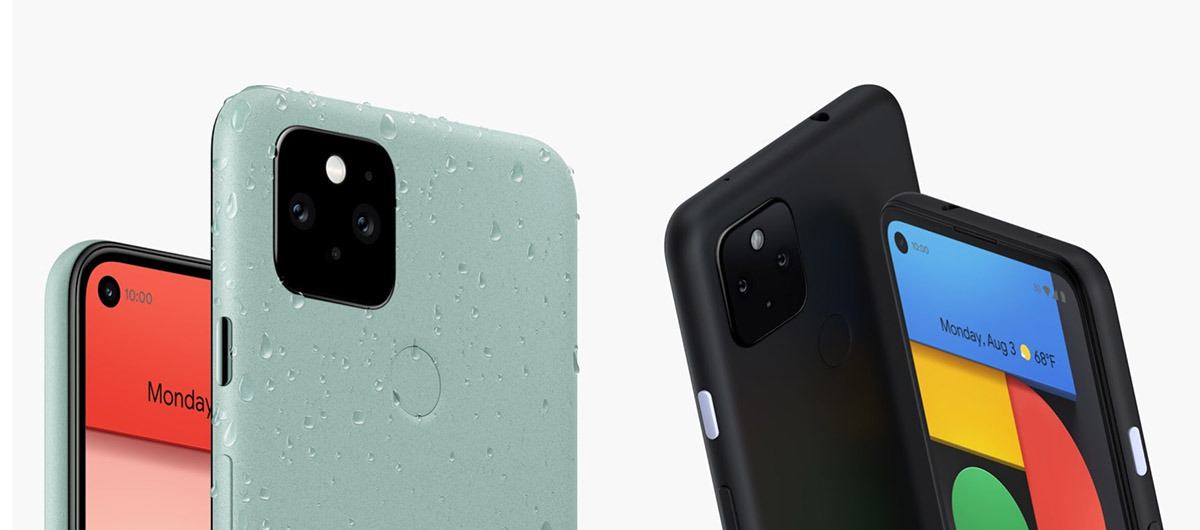 AppleInsider is supported by its audience and may earn commission as an Amazon Associate and affiliate partner on qualifying purchases. These affiliate partnerships do not influence our editorial content.
Google on Wednesday unveiled the 5G-equipped Google Pixel 5 and the lower-cost Google Pixel 4A 5G, alongside other hardware and software announcements.
A month after teasing the Google Pixel 5 and Google Pixel 4A the Mountain View company announced the new devices at its virtual Sept. 30 "Launch Night In" event. Other products unveiled Wednesday include a new Chromecast and an updated Nest smart speaker device.
The Google Pixel 5 is a 6-inch OLED device equipped with a midrange Snapdragon 765G CPU, 8GB of RAM and 5G support (both mmWave and sub-6GHz). The Pixel also lacks a 3.5mm headphone jack, which is included on some of the cheaper Google devices.
Google has given the cameras — long a key feature of its Pixel lineu — an upgrade on the new Pixel devices. The dual-lens setup features the same 12.2MP camera as previous devices, but the company has also added a new 16MP ultrawide lens. As far as computational photography features, Google has added Night Sight to its portrait mode, a new Portrait Light feature, and new video modes.
On the design, the Pixel 5 now sports an aluminum housing and an edge-to-edge display. Instead of the top bezel that housed Google's face unlock and radar sensors, the Pixel 5 now sports an 8MP hole punch front-facing camera. Additionally, the Pixel 5 packs 128GB of internal storage; an IP68 water- and dust-resistance rating; 18W USB-C fast charging; and a 4,080mAh battery with a new low-power, battery-saving mode. It features an adjustable 90Hz screen refresh rate, and wireless charging with Battery Share.
The lower-cost Google Pixel 4A 5G is a 6.2-inch OLED device, making it the largest in the company's lineup. Like the Pixel 5, it features a 12.2MP and ultrawide 16MP rear-facing cameras and an 8MP front-facing camera. As the name suggests, it supports 5G service. However, compared to Google's flagship, there are some trade-offs. The Google Pixel 4A 5G has 6GB of RAM, no water resistance rating, a smaller battery, and a slower 60Hz screen refresh rate.
The Google Pixel 5 is priced at $699 and is currently available for preorder at both B&H Photo and Amazon. It comes in two colors: Just Black and Sorta Sage. The Google Pixel 4A 5G will retail for $499, and interested buyers can currently sign up for a waitlist to be notified about its release date.
Google also announced a new "Chromecast with Google TV" streaming device, which costs $49.99 and features a remote control for the first time, as well as a Nest Audio device with touch controls and a "smart sound" feature.