Aqara Camera Hub G2H with HomeKit Secure Video arrives in US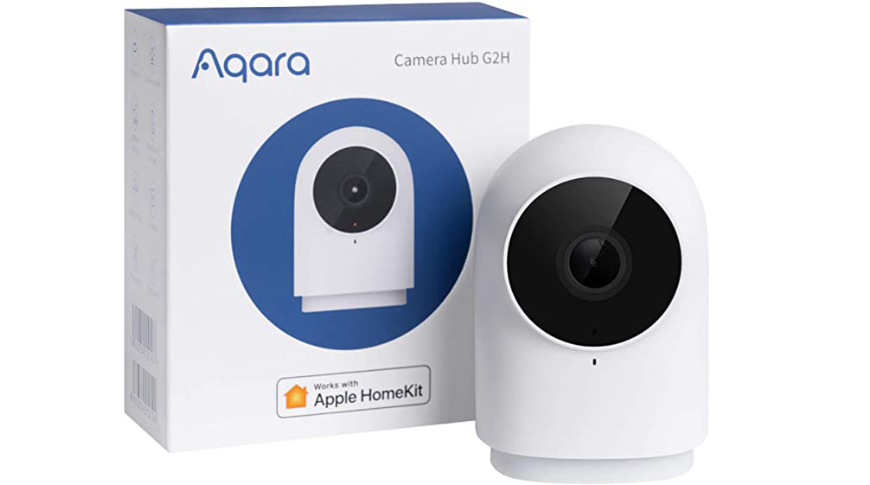 The Aqara Camera Hub G2H is a HomeKit Secure Video camera for indoor use that doubles as an Aqara home hub.
Aqara makes a range of HomeKit devices that include home surveillance tools, lighting, and comfort controls. The Aqara Camera Hub G2H functions as a hub for all your Aqara devices as well as a HomeKit Secure Video camera.
HomeKit Secure Video ensures that a security camera captures footage safely and securely and stores it fully encrypted in iCloud. Footage from your home security cameras will be analyzed by your HomeKit Hub using local device intelligence to determine if people, pets, or cars are visible. Recorded video is stored for ten days without penalty to your iCloud storage.
Users with 200GB iCloud storage plans can record and store one camera's video for up to 10 days. Those with 2TB plans can record up to five cameras. There is no limit to how many cameras are streaming with HSV, just a limit to recording.
The Aqara Camera Hub G2H has local storage available for recording via an SD card, and can also be configured to save recordings within the Aqara app.
Since this is also an Aqara Hub, users will be able to use it to connect all of their other Aqara products to HomeKit for advanced automation features.
The camera is 1080p, which is all that is supported by HSV, and has a 140 degree field of vision. It also supports night vision and has a microphone that can pick up sound clearly up to 5 meters away.
The Aqara Camera Hub G2H with HomeKit Secure Video is available on Amazon for $69.99.