FCC head says commission can interpret Section 230 regulations, signals plan to do so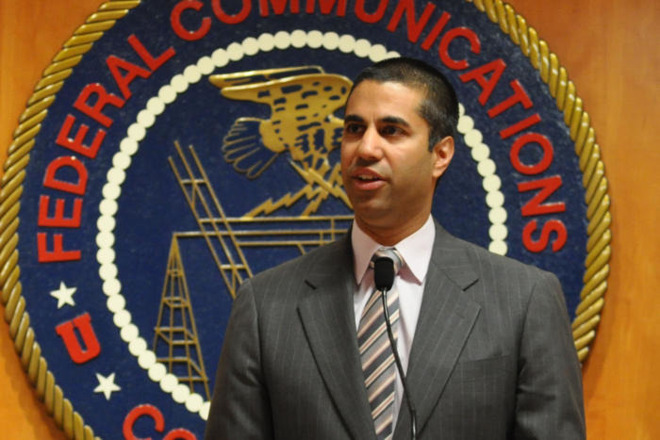 AppleInsider may earn an affiliate commission on purchases made through links on our site.
Federal Communications Chairman Ajit Pai on Thursday announced that the agency would move forward with new rules that would "clarify the meaning" of the law that regulates Internet publishers and platforms.
Section 230 of the Communications Decency Act provides broad protections for online platforms shielding them from liability for content posted by others on their sites — including illicit material assuming certain actions were taken by the platforms. The protections allowed early platforms to flourish, but has come under scrutiny from lawmakers and regulators.
In a statement on Thursday, Pai said that the FCC's general counsel informed him that the Commission has the "legal authority to interpret Section 230." On that advice, Pai said he would move forward "with a rulemaking to clarify its meaning."
The FCC chairman also said that the U.S. Commerce Department recently petitioned the agency to clarify ambiguities in the Section 230 protections, and noted that Supreme Court Justice Clarence Thomas said that the courts have applied Section 230 in a way that appears to "go far beyond the actual text of the provision."
In September, the U.S. Justice Department unveiled draft legislation that would reform the legal protections. The U.S. Senate has also subpoenaed the CEOs of Facebook, Google, and Twitter to testify before Congress about the existing protections.
Section 230 has been a favorite target of Republicans, who believe that social media companies use those protections to censor conservative viewpoints. Democrats have their own issues with the law, including that it shields social media platforms when they proliferate misinformation, disinformation, and misleading content.
The Justice Department included elements in its legislation that would deny immunity to platforms that don't take action on illicit content, and also includes a content for child sexual abuse. Existing proposed reforms, including the ones suggested by the Department of Justice, would require more moderation by platforms and social media, not less, to qualify for protections against users posting illicit content.
It isn't clear how Pai intends to reform or narrow the protections of Section 230, nor is it clear if the agency actually has the authority to do so beyond its own attorneys saying it does.
"Social media companies have a First Amendment right to free speech," Pai said. "But they do not have a First Amendment right to a special immunity denied to other media outlets, such as newspapers and broadcasters."