AMD acquiring Apple supplier and FGPA maker Xilinx for $35B in stock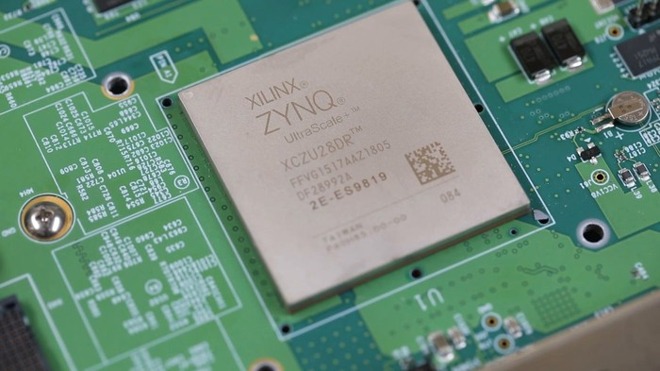 AppleInsider may earn an affiliate commission on purchases made through links on our site.
AMD on Tuesday announced that it has agreed to purchase long-time Apple supplier Xilinx, mainly known for making a type of reconfigurable chip, for $35 billion in stock.
Xilinx is a company known for producing field-programmable gate arrays, or FGPAs. They're a type of chip that can be reconfigured after production and installation in a device, and are used for tasks such as speeding up machine learning tasks or powering cellular base stations.
The all-stock deal was announced by AMD with its Tuesday earnings report, The New York Times reported. It could be one of the most expensive deals in the chipmaking industry, alongside Nvidia's proposed deal for ARM.
In a statement, AMD CEO Lisa Su said that the deal "marks the next leg in our journey to establish AMD as the industry's high performance computing leader and partner of choice for the largest and most important technology companies in the world."
As part of the deal, Xilinx CEO Victor Peng will join AMD as the president responsible for the chipmaker's Xilinx's business.
"Our leading FPGAs, Adaptive SoCs, accelerator and SmartNIC solutions enable innovation from the cloud, to the edge and end devices. We empower our customers to deploy differentiated platforms to market faster, and with optimal efficiency and performance. Joining together with AMD will help accelerate growth in our data center business and enable us to pursue a broader customer base across more markets," Peng said.
Apple has FGPA chips installed in a number of its devices, including the iPhone and Mac. The Afterburner card for the 2019 Mac Pro, for example, is based on an FGPA. By Apple job description, the company sources FGPA chips from both Xilinx and Intel-owned Altera — though Xilinx is the industry's largest maker of FGPA chips.
Along with boosting sales in the data center market, the acquisition is also part of AMD's plan to expand its business in 5G wireless communication chips and automotive electronics. It's AMD's largest deal since a $5.4 acquisition for ATI Technologies in 2006.
For Xilinx, the deal represents a way to mitigate the effects of trade restrictions on Huawei — one of Xilinx's largest customers. Last week, Xilinx reported that its revenue had declined 8% since the trade limits took effect.
The deal is expected to close by the end of 2021.