Starlink starts $99 per month 'Better than Nothing' internet service beta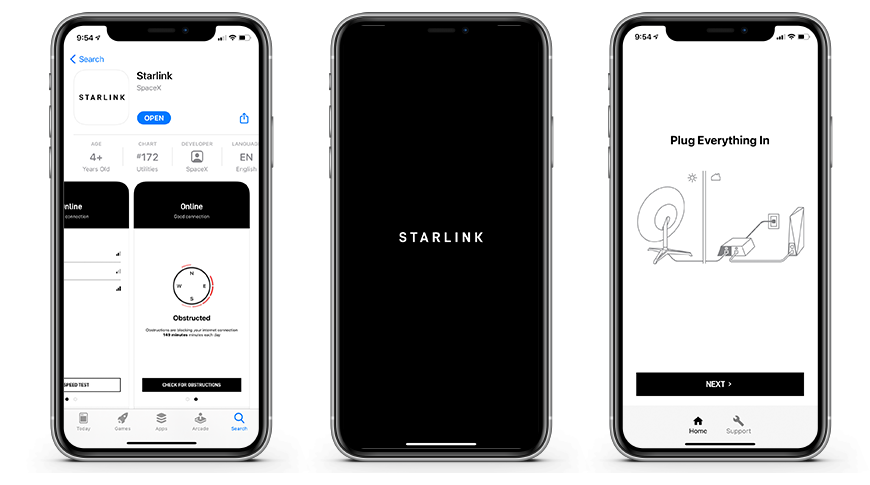 SpaceX is expanding its Starlink satellite internet beta to interested parties, requiring a $499 upfront purchase on top of a $99 per month fee.
SpaceX, one of the several projects from Tesla CEO Elon Musk, has sent out emails to those who expressed interest in signing up for the Starlink internet service.
The service will cost $99 per month but requires a user to purchase a $499 Starlink Kit. The kit includes a user terminal, a mounting tripod, and a WiFi Router. An iOS app for the service has recently appeared on the App Store.
The company has told customers to temper their expectations, according to an email seen by CNBC. The company itself calls it the "better than nothing beta" and warns that data speeds will likely vary between 50-150Mbps, with latency of between 20ms to 40ms — as well as "brief" periods of no connectivity at all.
Customers had signed up to be informed about the beta via Starlink's website, and SpaceX says in less than two months, nearly 700,000 individuals had signed up to learn more about the service. The form remains open on the Starlink site.
SpaceX hopes to build an interconnected internet network with thousands of satellites that could provide high-speed internet to anyone on the planet. The company estimates that the project could cost over $10 billion to build but could bring in as much as $30 billion a year.
Currently, SpaceX has over 900 Starlink satellites in orbit, which enables the company to begin offering service to customers in some regions of the United States. According to the Starlink site, SpaceX hopes to expand to "near-global coverage of the populated world by 2021."