WhatsApp advises disappearing messages don't always vanish from view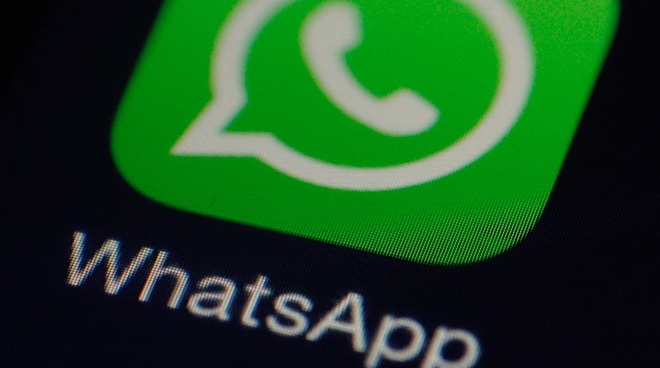 AppleInsider may earn an affiliate commission on purchases made through links on our site.
WhatsApp is preparing to roll out a new feature to its messaging app called disappearing messages, though while seemingly privacy-focused, it doesn't guarantee that the messages won't exist in some form after it leaves the conversation.
The need for secrecy or to communicate sensitive information with others has led to some apps creating self-destructive messages, communications where the content of the message is deleted or otherwise becomes unreadable within a set period of time. In a support post, the Facebook-owned WhatsApp advises there are limitations to its own upcoming disappearing messages.
The inbound feature will let users send messages to individuals and group chats that will disappear from view after seven days. However, WhatsApp also advises there are many situations where toggling the setting won't work.
For example, changing the setting in a chat will affect all subsequent messages in the conversation, but not messages that were previously sent or received. While in an individual chat, either user can enable the setting, but only the group admin can do so in a group chat.
There's also a string of situations where the user's message will still exist outside of the chat, even after the seven-day period is up. WhatsApp suggests this includes when a disappearing message is quoted in a non-disappearing reply, forwarded to a chat with disappearing messages off, and in notifications on a device beyond the seven-day period if the app hasn't been opened.
While the messages may still exist in a user backup, it will delete when the backup is restored. As media received in WhatsApp is automatically downloaded to a user's photo archive, media in disappearing messages will disappear as expected, but the saved-on-phone version will still exist.
It also doesn't prevent people from forwarding or taking a screenshot of a disappearing message, copying or saving its content, or taking a photograph of the message using another device's camera. For these reasons, WhatsApp adds to "only use disappearing messages with trusted individuals."
Once enabled disappearing messages can be enabled and disabled by opening the chat, tapping the contact's name, tapping "Disappearing Messages" then "Continue," and finally "On" or "Off." For group messages the group name has to be tapped instead of a contact's name.
WhatsApp is known as one of the earliest mainstream messaging apps to enable end-to-end encryption on conversations, providing users a considerable level of privacy. The new feature seems to be an ephemeral take on the privacy concept, but as advised, it's not as private as it could be.
The addition to WhatsApp is interesting, as parent company Facebook is currently in the process of merging its various chat ecosystems together, and has already done so for Facebook Messenger and Instagram. Once completed, users of one messaging service will be able to communicate with those of another, without needing to change app.