The best iPhone 12 mini cases to buy for your new device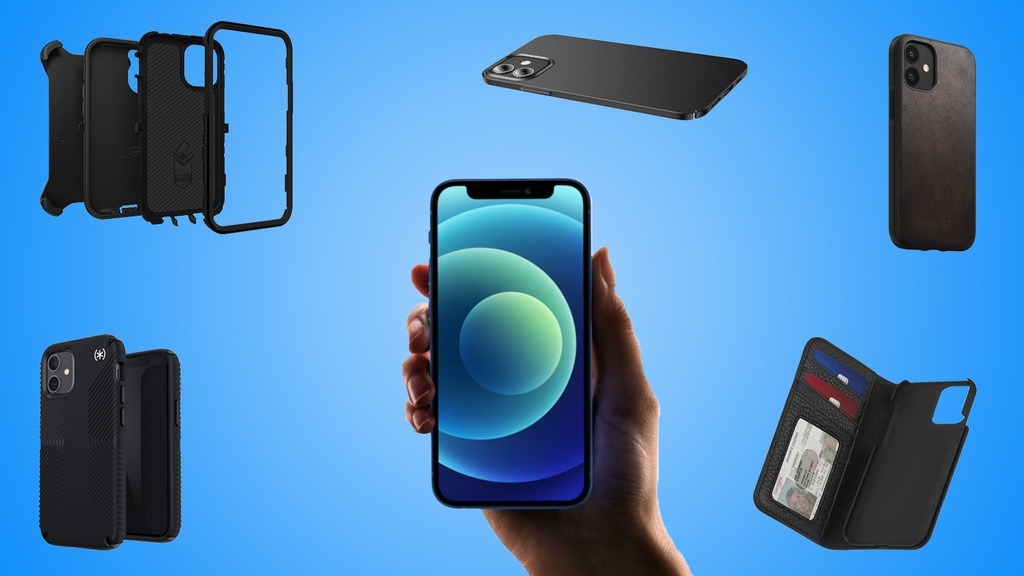 The iPhone 12 mini is now available! Protect your new phone, and order a case now.
We've found 20 great cases from multiple manufactures across many designs and styles. The iPhone 12 mini has bold new colors and flat sides, and these cases can help show off your new device without losing that new aesthetic.
| Case | Description | Price |
| --- | --- | --- |
| | OtterBox cases provide rugged protection, consistent designs across various phones and generations, and a seven-year warranty. The Defender for iPhone 12 mini is a four-layer case with port covers, raised layers and a belt clip. Despite the added bulk, it still works with wireless chargers. | $59.95 |
| | The Commuter is another popular OtterBox option. The two-piece case has a solid grip, a Lightning port cover, and antimicrobial protection. | $39.95 |
| | As OtterBox's less bulky option, the one-piece Symmetry case still offers durable protection and an exterior that protects against common types of bacteria. | $49.95 |
| | This Spigen case has a matte grip texture while maintaining a slim design. It has raised lips for added screen and camera protection while adding only 0.11 inch to the iPhone 12 mini's thickness. | $12.99 |
| | If you want a simple and clear TPU case for your iPhone 12 mini, it's hard to beat this affordable case. The transparent material allows you to see the phone's design, and the raised edges will protect it from most drops. | $10.99 |
| | This hybrid case has a PC back with a TPU bumper along the edges. It has raised edges around the screen and camera, while the transparent back lets you see the iPhone's design. | $13.99 |
| | Nomad's Rugged Case offers leather styling and top-notch drop protection. The company uses Horween leather, which ages with use to achieve a unique look over time. | $49.95 |
| | Nomad's Rugged Folio takes the rugged Horween leather design of the standard case and adds a folio that can hold three cards and cash. | $69.95 |
| | Speck's grippy case offers up to 13 feet of drop protection. It has a "protective shock barrier," a series of air pockets that can help avoid drop damage. | $44.99 |
| | This Speck clear case has 13-ft. drop protection, rubber cushioning, and an antimicrobial coating. | $39.99 |
| | Smartish Gripzilla is for those who want a single layer of robust protection for relatively cheap. The case has a somewhat bulky exterior combining grippy sides with a smooth back. It adds air-pocket corners for extra drop defense. | $19.99 |
| | The Smartish Wallet Case has a slot on the back with room for three cards and cash. The sides add a grippy texture, and the case maintains a relatively slim appearance. However, this case doesn't support wireless charging. | $19.99 |
| | Case-Mate's real-leather accessory is a flip-out folio case with pockets for four cards and cash. You can also use its cover as a kickstand for landscape video watching. | $59.99 |
| | Pad and Quill is well known for artisan-crafted accessories for Apple products. The Bella Fino wallet case uses hand-stitched leather and can carry up to six cards and cash. | $59.95 |
| | ESR's Cloud Series has a soft-touch matte grip that's similar to Apple's silicone cases. It provides essential protection without breaking the bank. | $12.99 |
| | FloveMe's accessory is a simple and affordable TPU clear case. It has raised lips around the display and camera, and the company says it won't pick up a yellow tint over time. | $11.99 |
| | The single-piece case combines a hard PC back and soft TPU edges. It has independently moving buttons that you can replace with different color options. In addition to the standard black, the case includes two different button variants: yellow and red. | $16.97 |
| | If you're looking for an ultra-thin case that provides minimal protection, Casekoo Slim Fit option adds a mere 0.03 inch of thickness and 0.6 oz of weight. Though it has slightly raised edges around the camera and screen, this case isn't for the risk-averse. | $16.99 |
| | The Temdan case saves you the trouble of buying a separate screen protector. It has two layers: a bumper-style section with a transparent back that also covers the sides and a front section covering the screen. It also has pop-out covers for the Lightning port and mute switch. | $16.99 |
| | If you're looking for a simpler and cheaper wallet case, this canvas-style "synthetic leather" case from Dockem could fit the bill. It has a slot for one card on its back. The case also supports magnetic mounting with Dockem accessories, but don't count on it working with Apple's MagSafe system. | $16.99 |