Plugable's new Thunderbolt 3 dock provides 96W charging, supports two 4K displays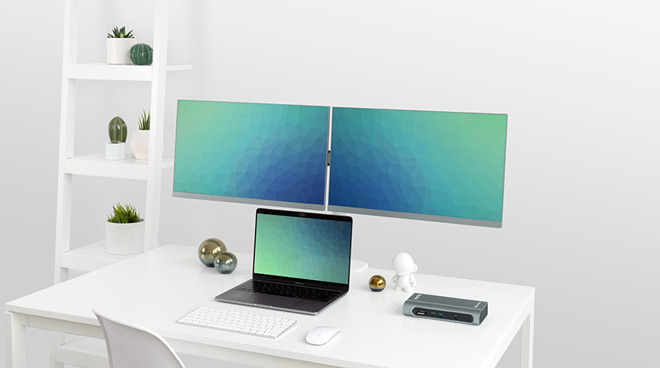 Plugable aims to solve all your port problems with its now TBT3-UDZ Thunderbolt 3 docking station, featuring 14 ports and 96W of power delivery.
Plugable's TBT3-USD offers maximum compatibility in a relatively small desktop package and AC/DC power brick. Designed to be used in both vertical or horizontal orientation, this dock can fit nearly anywhere.
It features 14 ports, which include a micro SD and SD card reader, a USB-C 10 Gbps port, a USB 3.2 type A 10Gbps port, five USB 3.0 Type A ports, an audio in/out port, a Gigabit Ethernet port, two DisplayPorts, two HDMI ports, and a Thunderbolt 3 port that supports 96W of charging and up to 40Gbps transfer speeds.
The paired DisplayPort and HDMI ports can be used to connect up to two 4K displays at 60Hz. In any given marked pair, either one DisplayPort or one HDMI port can be used, allowing for the two displays.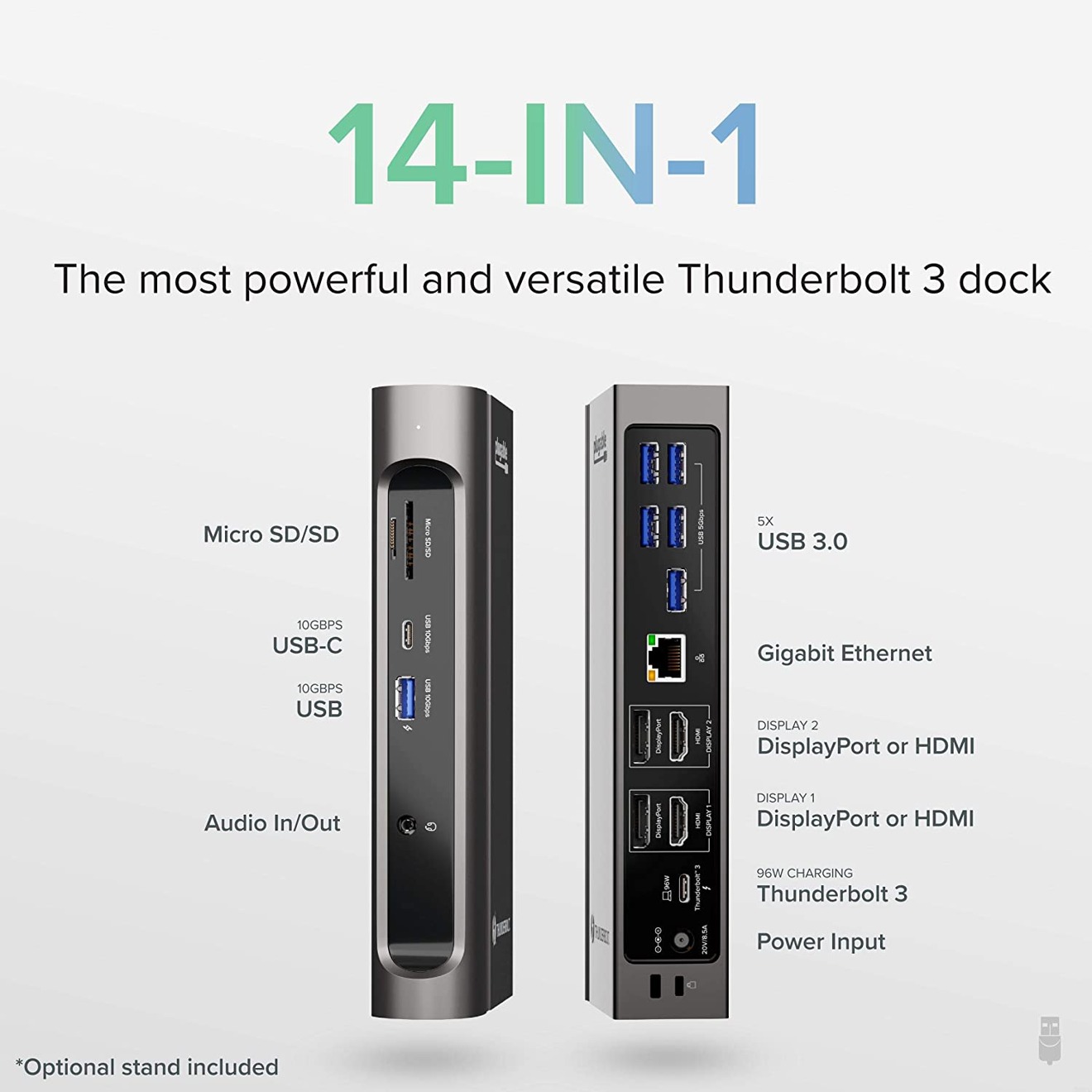 What's most notable is the addition of the 96W Thunderbolt 3 port, which allows users to connect the highest-end 16-inch MacBook Pro.
Additionally, Plugable notes that the docking station is forward compatible with USB4 and Thunderbolt 4, as well.