Disney+ hits 73.7M subscribers in less than one year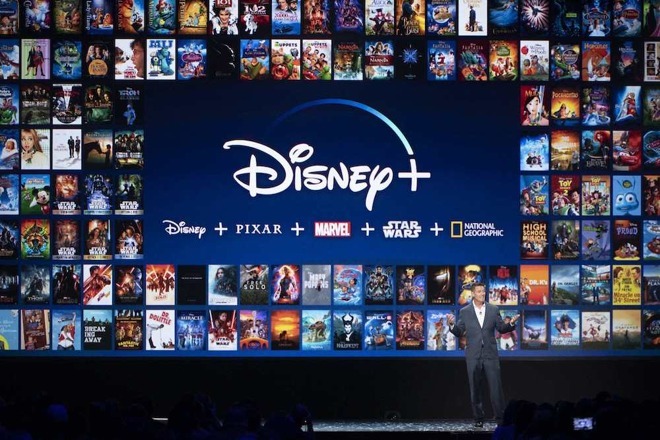 Exactly a year after it launched, Disney+ on Thursday reported that its Disney+ streaming service accumulated more than 73 million subscribers as of Oct. 3, 2020, far surpassing initial targets.
According to Disney's fourth quarter earnings results, the subscription service gained 73.7 million subscribers since it launched in November 2019. The media giant initially projected Disney+ to reach between 60 million to 90 million global subscribers by the end of fiscal 2024.
"The real bright spot has been our direct-to-consumer business, which is key to the future of our company, and on this anniversary of the launch of Disney+ we're pleased to report that, as of the end of the fourth quarter, the service had more than 73 million paid subscribers - far surpassing our expectations in just its first year," said Disney CEO Bob Chapek.
The company last reported subscriber counts in August, when it said Disney+ had 57.5 million subscribers. Based on that number, it appears that Disney+ added 16 million subscribers in the last three-month quarter.
In addition, Disney reported that its total number of Hulu subscribers reached 36.6 million in October 2020, up from 28.5 million in September 2019.
Apple, for its part, has not released subscriber numbers for its Apple TV+ streaming service, though reports indicate that the platform has seen a lackluster start.