Pixelmator Pro gets redesign for macOS Big Sur, native Apple Silicon support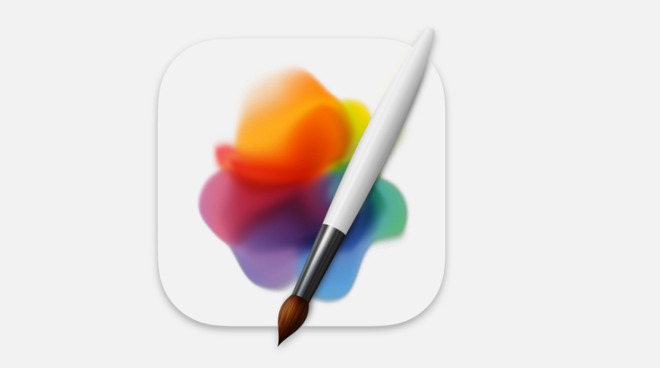 AppleInsider may earn an affiliate commission on purchases made through links on our site.
The new Pixelmator Pro 2.0 is claimed to be the largest redesign of the already regularly-updated image editor, bringing new Apple Silicon-powered Super Resolution, and customizable workspaces.
Mac image editor Pixelmator Pro has seen significant feature additions throughout 2020, but it is now to be completely redesigned with version 2.0. It's been reworked visually to surface the most popular controls, and it has also been optimized for both macOS Big Sur and Apple Silicon M1.
"Pixelmator Pro 2.0 is the biggest ever update to Pixelmator Pro, bringing a fresh new look, a huge range of new features and improvements, and an even more intuitive editing experience," said Simonas Bastys, lead developer. "And thanks to an image editing engine powered entirely by Metal, Pixelmator Pro 2.0 is now fully optimized for every new Mac powered by the incredible M1 chip."
Pixelmator Pro 2.0's most notable new feature is an update to the existing Machine Learning-powered Super Resolution, this time specifically for Apple Silicon. Pixelmator claims that the feature's ability to increase the resolution of an image, without distortion, can now run up to 15 times faster than before.
ML Super Resolution is available for all users, and Pixelmator Pro 2.0 is a Universal app that runs on both Intel-based and M1-based Macs. For all users, the visual redesign is meant to make it quicker to use the image editor, and also easy to customize.
For example, the longstanding tool strip that saw major controls arranged in a row down the right side of the app, can now be radically revamped. Often-used controls can be made more prominent, lesser ones can be removed. And the tool strip can be changed to a horizontal one across the top of the app.
Pixelmator Pro 2.0, codenamed Junipero, requires macOS Mojave.