Twitter launches disappearing 'Fleets' feature globally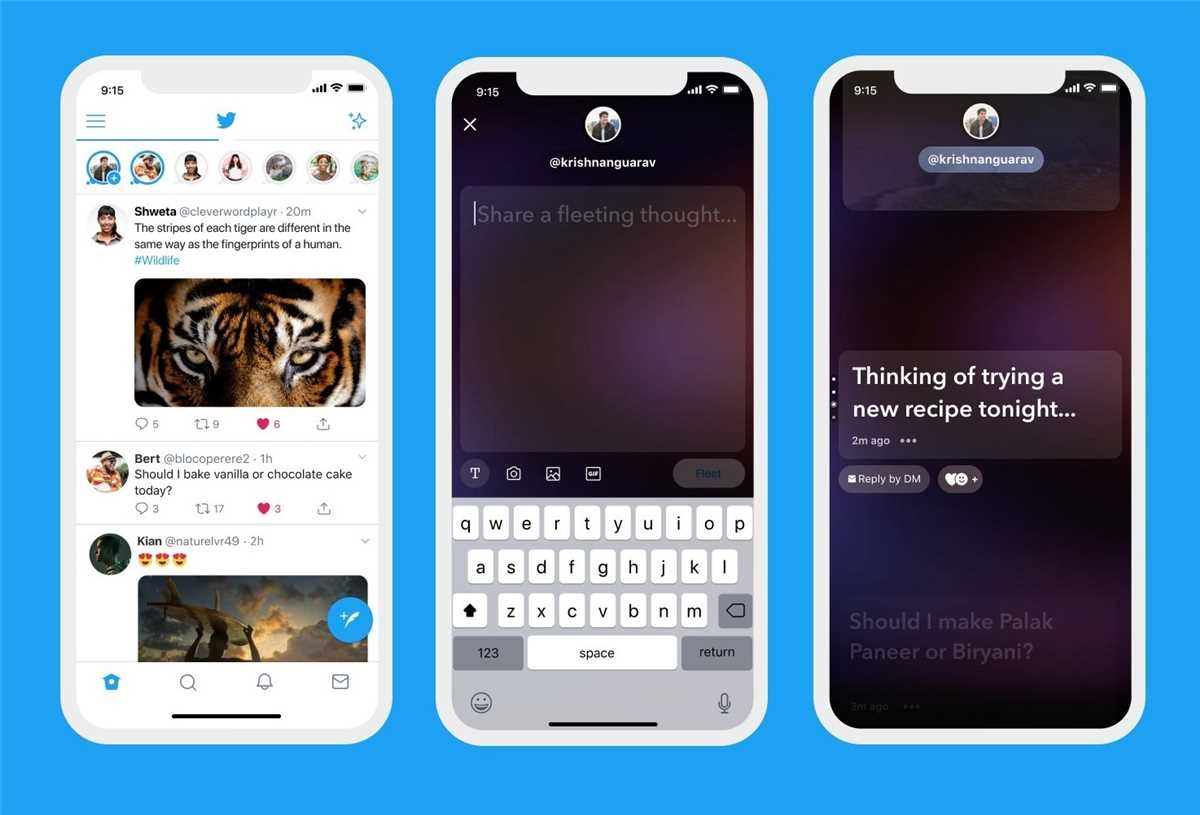 Twitter on Tuesday started rolling out its new disappearing tweet feature, dubbed "Fleets," globally for all users.
The new ephemeral tweets bear a striking resemblance to disappearing Snapchat or Instagram Stories, and work similarly. "Fleets" are rolling out globally to both iOS and Android users starting on Tuesday, and should be available to everyone within a few days.
Twitter hopes that the new feature will take some of the pressure off of users in sharing more casual thoughts or statements. Users can share text or video clips and respond to tweets with a "Fleet" that disappears after 24 hours. "Fleets" can't be liked or retweeted, however.
"Fleets are for sharing momentary thoughts - they help start conversations and only stick around for 24 hours. Through our tests in Brazil, Italy, India, and South Korea, we learned Fleets helped people feel more comfortable joining the conversation - we saw people with Fleets talk more on Twitter," said Twitter's Joshua Harris and Sam Haveson in a blog post.
That thing you didn't Tweet but wanted to but didn't but got so close but then were like nah.

We have a place for that now— Fleets!

Rolling out to everyone starting today. pic.twitter.com/auQAHXZMfH

— Twitter (@Twitter) November 17, 2020
"Because they disappear from view after a day, Fleets helped people feel more comfortable sharing personal and casual thoughts, opinions, and feelings. These are early findings from our tests and we're excited to learn more about how Fleets are used by you," Harris and Haveson wrote.
In most ways, "Fleets" will be very familiar to users of Snapchat or Instagram Stories. There are the same options for overlaying text on background colors or videos, and users can respond to fleet with a DM or emoji. Like on those other platforms, "Fleets" will show up in a top bar on a user's timeline. Users can also navigate to another person's profile to find their "Fleets" for the day.
Similar to Instagram but unlike Snapchat, there's no current indicator to let you know if someone screenshots your "Fleet." So while the feature itself may be ephemeral, there's nothing stopping someone from snapping a permanent image of your "Fleets."