Cyber Monday deal: get up to 43% off Anker charging accessories for iPhone, iPad, and Mac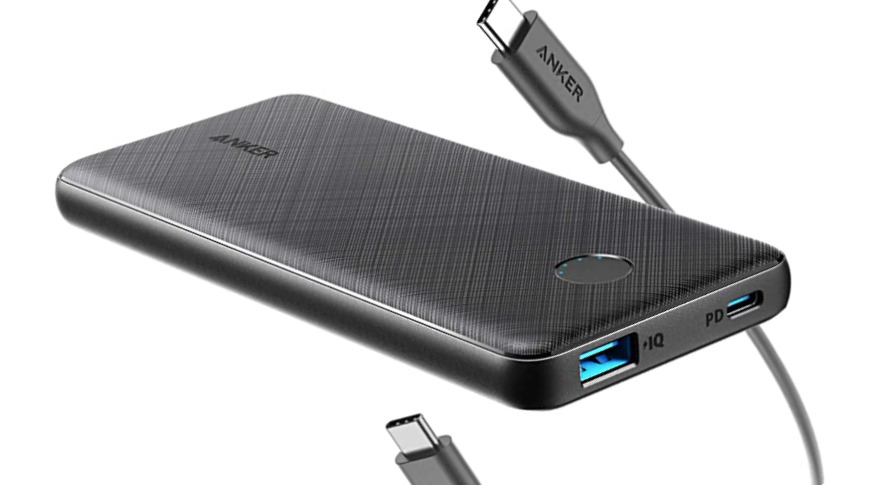 AppleInsider is supported by its audience and may earn commission as an Amazon Associate and affiliate partner on qualifying purchases. These affiliate partnerships do not influence our editorial content.
Now's the time to make sure you never run out of charge on your iPhone, iPad, or even your Mac, as Anker chargers and cables are on sale for Cyber Monday.
Apple devices are now featuring longer battery life than before, but it would still be great if we didn't have to keep charging them, or if we could just forget about charging. We're not there yet, but get an Anker battery charging accessor and you'll be close.
Your iPhone has run out of power at a key moment, and so have the iPhones of everyone you know. So now is the time to fix that for yourself by taking advantage of Anker's Cyber Monday sale. Once you've got yours, you could stock up on Christmas presents for everyone else, too
Anker chargers for iPhone and iPad
The greatest saving in Anker's Cyber Monday sale is on its Anker PowerCore 26800 Portable Charger. This is now $37.49 instead of $65.98 — a saving of 43%.
Charge up this device once and it can then recharge your iPhone more than six times. Alternatively, it can recharge certain iPads at least twice.
The PowerCore 26800 Portable Charger has with three USB ports so you can recharge multiple devices at once. You also get a micro USB cable for charging the PowerCore, and a travel pouch.
Also in the Cyber Monday sale is Anker's PowerCore Slim 10000 PD, USB-C Power Bank (18W). Usually $29.99, the black version is on sale for $19.99, or a 33% saving.
It's is a slimline charger, handy for travelling, which can still recharge two devices at once. Anker claims that it will recharge, for example, an iPhone XS, more than twice - and provide almost a full charge for an 11-inch iPad Pro.
Anker chargers for iPhone, iPad — and Mac
Plug the Anker USB C Fast Charger into a power adapter and you can simultaneously recharge four devices — including your USB-C-powered Mac. The Anker USB C Fast Charger is on sale for Cyber Monday at $39.99, a 31% saving on its regular price of $57.99.
It's another slimline Anker charger, this time meant to be used at your desk instead of travelling, and offers 45W via its USB-C port for the Mac, or 18W for iPhones and iPads.
Anker cables
If you can never have enough power, you also can never have enough power cables. Anker is offering its twin-pack of USB-C to Lightning cables for $19.99.
That's a 43% saving on its usual price of $34.99, and both cables are the full 6ft long.
Additional Apple deals