Apple reveals 2020's most downloaded apps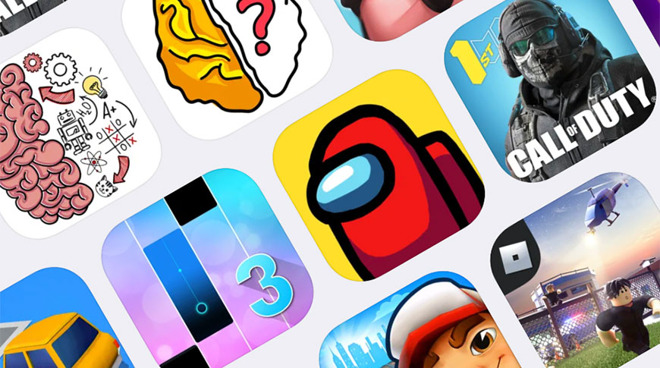 Disclosure: If you buy through our links, we may earn commission as an affiliate & Amazon Associate.
Apple on Tuesday announced the year's most downloaded apps and games, lists topped by important productivity apps like Zoom and popular multiplayer hits including Among Us.
Revealed in a press release that named Apple's "Best of 2020" App Store awards, the year's most downloaded apps and games reflect trends shaped by a global pandemic.
Leading the free charts is Zoom, a video conferencing app that businesses, government, and individuals quickly adopted as coronavirus lockdown orders forced people inside and away from others. Food ordering service DoorDash was another company that experienced a boom thanks to the pandemic, as did Amazon and mobile payments apps Venmo and Cash App.
The App Store's top paid charts shows a hodgepodge of apps ranging from stargazing tools to "Star Wars" stickers featuring the Disney+ series "The Mandalorian." TouchRetouch led the pack, followed by:
Among Us! ranked as the year's top free game, followed by:
Minecraft topped the paid games charts, followed by: