Early AirPods Max order begin to arrive, some Apple Stores will have stock on hand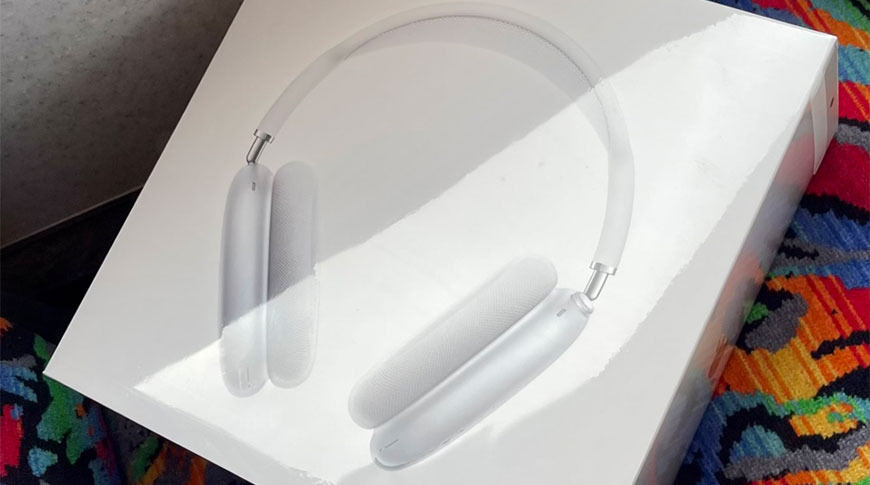 Customers who purchased Apple's AirPods Max headphone minutes after sales of the device went live last week are now receiving their orders, while those not lucky enough to nab a launch day unit might find one at a nearby Apple Store.
Like any major Apple product launch, early adopters in Australia, New Zealand and parts of Asia are taking to social media outlets to report delivery of AirPods Max. The high-end accessory is arriving on time, with first day units promised for Dec. 15.
Freelance journalist Alice Clark posted a couple snaps wearing a Space Gray model, showing off the headset's design and finish. Her early impressions mirror those of media reviews, which consistently touted the level of comfort Apple managed to achieve with a mesh "canopy" head rest, soft touch material and memory foam ear cushions.
"They're incredibly comfortable, but I haven't had a chance to fully test any of the features," Clark said in a tweet. "But so far they're the most comfortable over ears I've ever had."
Apple Stores in Australia are showing limited stock on hand for launch day. The silver version appears to be available at most Apple retail outlets, while the Space Gray model is currently confined to select locations. Green, Sky Blue and pink color options are hard to come by, though it is possible that Apple will refresh its inventory in the coming days.
AirPods Max is not not currently available for pickup at Apple Stores in Japan, where the outlets have just opened for business on Dec. 15.
Announced in a press release last week, AirPods Max is a hotly anticipated Apple-branded over-the-ear headphone that pairs the company's trademark minimalist styling with cutting edge technology. Sensors and microphone arrays packed within the two ear cups inform two Apple-designed H1 chips for active noise cancelling and advanced operations like Spatial Audio. Priced at $549, AirPods Max is Apple's most expensive AirPods product to date.