Microsoft Office with native Apple Silicon M1 support arrives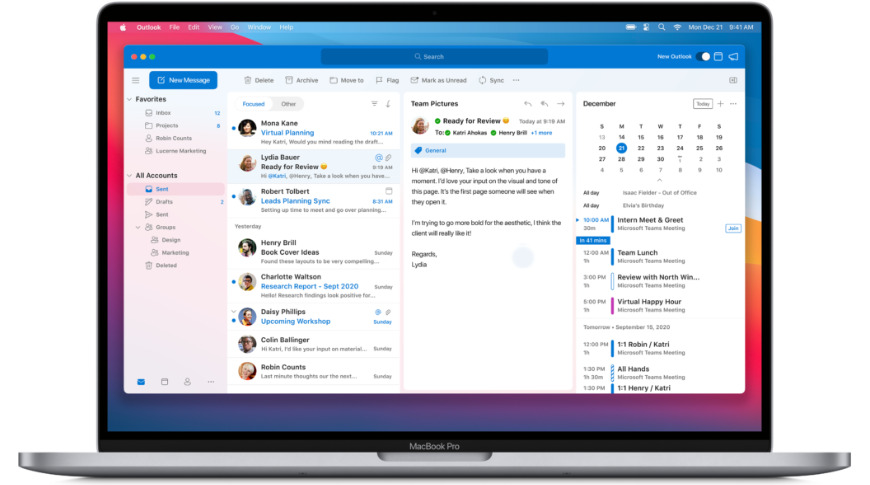 Microsoft's main app collection of Word, Excel, PowerPoint, and Outlook in Microsoft 365 have all been updated to run natively on Apple Silicon M1 Macs, with more related apps coming.
Microsoft has announced that most of its Microsoft 365 apps, previously known as Office 365, have now been updated and are universal apps. Alongside support for Intel Macs, Microsoft's most popular apps will also run on the new Apple Silicon M1.
"We are excited to announce that starting today we are releasing new versions of many of our Microsoft 365 for Mac apps that run natively on Macs with M1," said Bill Doll, Microsoft Senior Product Marketing Manager for Microsoft 365, said in a blog post.
"This means that now our core flagship Office apps— Outlook, Word, Excel, PowerPoint, and OneNote— will run faster and take full advantage of the performance improvements on new Macs, making you even more productive on the latest MacBook Air, 13-inch MacBook Pro, and Mac mini," he continued.
"The new Office apps are Universal, so they will continue to run great on Macs with Intel processors. The apps are not only speedy, but they also look fantastic as they have been redesigned to match the new look of macOS Big Sur," Doll said.
One exception to the native M1 support is that Microsoft Teams is only available to be run in either Rosetta 2 emulation on Apple Silicon Macs, or via a browser. "We are working on universal app support for M1 Macs and will share more news as our work progresses," said Doll.
Also not available immediately, but promised for January 2021, is an updated version of what Microsoft calls Office Start. This is meant to "enable you to be more focused with immersive experiences that are easier to use right from the first screen."
"[It brings experiences] that feel both unmistakably Microsoft 365 and include elements that are native to the look of macOS so they are also unmistakably made for Mac," concluded Doll.
Microsoft 365 is available to buy now in versions ranging from home use to enterprise, all from the official site.