ACLU sues for information about FBI iPhone unlocking capabilities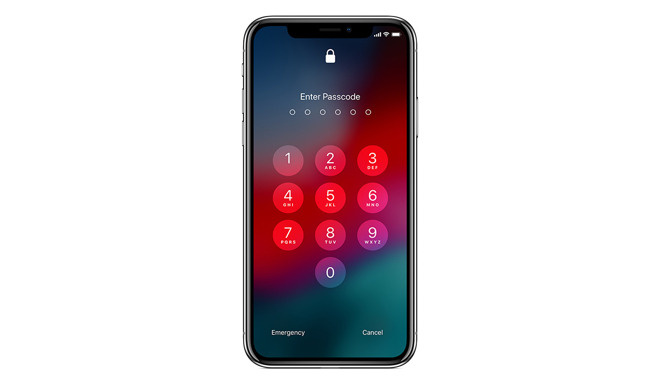 AppleInsider may earn an affiliate commission on purchases made through links on our site.
The American Civil Liberties Union is suing for more information about the FBI's ability to break the encryption of smartphones, including Apple's iPhone.
On Tuesday, the ACLU filed a lawsuit demanding information about the FBI's Electronic Device Analysis Unit. The civil rights group believes that the EDAU has been quietly breaking into iPhones and other devices.
"The FBI is secretly breaking the encryption that secures our cell phones and laptops from identity thieves, hackers, and abusive governments, and it refuses to even acknowledge that it has information about these efforts," the ACLU wrote in its announcement.
The ACLU's Freedom of Information Act lawsuit, lodged in a San Francisco court on Tuesday, cites a handful of cases in which prosecutors submitted a "Mobile Device Unlock Request" and received data from previously locked devices.
Publicly available information indicates that the EDAU has previously put in requests to acquire tools, like the GrayKey, that would allow it to break the encryption on iPhones. The ACLU also notes that the EDAU has sought to hire an electronics engineer whose responsibilities would include "forensic extractions and advanced data recovery on locked and damaged devices."
The FBI has made few public acknowledgments of the EDAU. In June 2018, in fact, the ACLU filed requests for records related to the forensics outfit. In response, the FBI refused to confirm that any such records actually exist.
After a string of FOIA appeals, the ACLU is now taking its case to the federal court. It's asking the attorney general and the FBI inspector general to make EDAU records available.
"We're demanding the government release records concerning any policies applicable to the EDAU, its technological capabilities to unlock or access electronic devices, and its requests for, purchases of, or uses of software that could enable it to bypass encryption," the ACLU said.
The case is likely to be of particular interest to iPhone users, since Apple has long positioned its encryption as one of the strongest on the market. Apple has also refused to comply with requests to build backdoors into its platforms for government investigators, most notably in 2016 in the aftermath of the San Bernardino mass shooting.
Court records do indicate that the FBI and other law enforcement agencies have the capability to unlock iPhones. The FBI has also inflated the number of devices that it can't access.
Although the FBI's current encryption-breaking ability isn't clear, a report from January indicated that it was able to unlock an iPhone 11 Pro Max running the latest available software with a GrayKey tool.