Apple reportedly pushing for follow-up to Mariah Carey's Christmas Special in 2021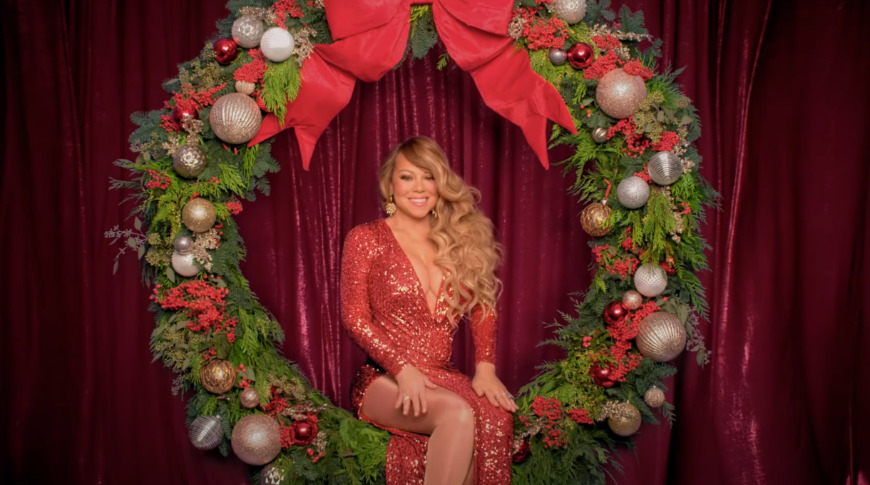 AppleInsider is supported by its audience and may earn commission as an Amazon Associate and affiliate partner on qualifying purchases. These affiliate partnerships do not influence our editorial content.
Apple TV+ exclusive "Mariah Carey's Magical Christmas Special" is said to be getting a sequel with a much larger budget, after hitting number one on the charts in over 100 countries.
The Mariah Carey Christmas Special launched on Apple TV+ on December 4 as an exclusive paid for and produced by Apple. This was not Mariah Carey's first Christmas special, but it was one of her biggest.
It features performances by multiple stars including Ariana Grande, Snoop Dogg, and Jennifer Hudson with special appearances from The Peanuts and Tiffany Haddish. The narrative was simple — Santa Claus needed some help cheering up the world during an especially difficult year, and Mariah Carey was the best person for the job.
According to The Sun, the show cost more than $4.9 million to make, and next time Apple will budget even more because of the special's popularity. After hitting number one in over 100 countries, Apple knew that a follow-up was in order.
"Bosses at Apple now want to secure her for another special show next year," sources told The Sun."Mariah's team are, of course, completely behind it, and everyone is going to do what they can to make it happen."
"They spent over [GBP] 4 million on this year's show but next year this could go even higher," the source continued. "Apple know the worth of Mariah and are willing to splash the cash to make a follow-up even bigger and better."
If the rumors are true, expect a new Mariah Carey Christmas special in the winter of 2021 with an even bigger cast and more special effects, exclusive to Apple TV+.