What to do about Apple devices and iCloud content when the owner dies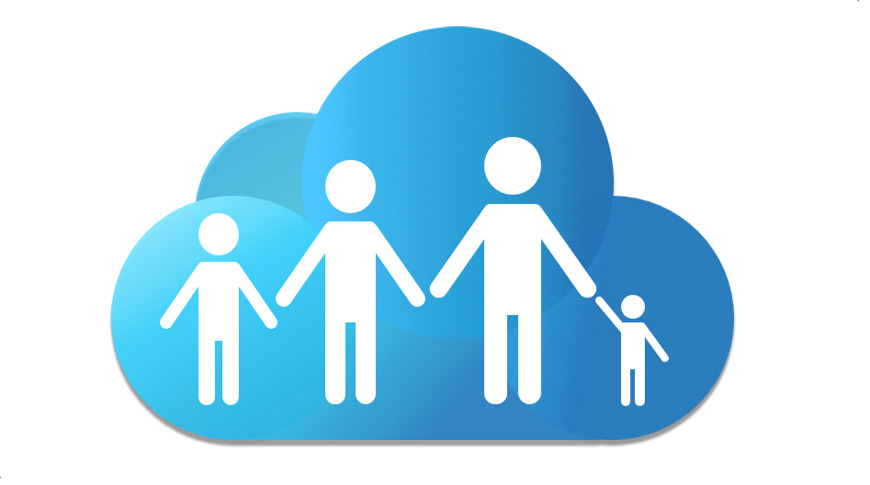 Losing a loved one is hard enough without feeling like Apple is fighting you. Here's what you can about someone's iPhone, their iTunes content, and that Family Sharing you all rely on when a loved one dies.
No question. When someone dies, Apple should hand over all of the content — iCloud data, iTunes movies, apps — to their next of kin or whoever is listed in the will. You can be sure that even Apple thinks that, but thinking it is not the same as being able to do it.
If Apple had an easy way to migrate someone's software and media purchases, you could be confident people would do it. But, unfortunately, the ability could be easily abused.
So this may be the ultimate test of Apple's stand on privacy, and it would be interesting to examine the theory and practice of what the company can, should, or does. Except, if you've recently lost someone, you don't want a theory, you want a solution.
There isn't one straightforward answer, but there are many options, and some of them we can all set up in advance. All of them come down to what you do with data, and what you do with devices — and what Apple does, too.
"Every day, people all over the world save important documents, memories and more on their Apple devices and in iCloud," says Apple in a support document. "At Apple, we consider privacy to be a fundamental human right, and customers expect us to help keep their information private and secure at all times. In the unfortunate event of a customer's death, Apple will not be in a position to know if they would want their information to be shared with anyone or with whom they might want to share it."
What Apple owns after your death
Get a court order authorizing you as next of kin
Contact Apple Support with that and the death certificate
This is what you get for never reading the terms and conditions. In its iCloud legal agreement, Apple mandates that there is "No right of Survivorship," for your Apple ID account and its contents.
And, indeed, "upon receipt of a copy of a death certificate your Account may be terminated and all Content within your Account deleted."
That sounds as final as all legal documents do. However, Apple does give you a few other options. This is where no one can give you a precise step-by-step guide because you will end up having to discuss your situation with Apple support.
However, before you contact them, Apple asks that you get a court order confirming that you are "the rightful inheritor of their loved one's personal information." That court order needs to contain certain information, ranging from the deceased person's name and Apple ID, to confirmation that the court is ordering Apple to assist.
"We have great sympathy for surviving family members," says Apple in yet another separate support document. "Once the court order is received, we will help as much as possible to grant access to the personal information or devices you are requesting."
Apple notes that if a passcode protects the deceased person's device, it will not and cannot unlock it.
What typically happens, including with Family Sharing
Apple Support typically transfers Apple ID to you
Go to iCloud.com to quickly access any data
Set up an iPhone with the deceased's Apple ID
If the deceased was the Family Sharing organizer, disband the family group
Export, Share or otherwise save all data you need
All things being equal, obtaining a court order means Apple may transfer the deceased's Apple ID to you. This would not unlock their iPhone, but it would mean you could set up another iPhone with their details and retrieve anything that was saved in iCloud.
In effect, this applies to the data that the person created, such as their emails and documents. It doesn't extend to their Apple Music subscription, or their movie collection.
Theoretically, it does extend to their Family Sharing. Ideally, if the deceased was the organizer of your Family Sharing, you could transfer their ownership to someone else.
What you have to do instead is undo their Family Sharing settings, dropping everybody off, and then create a new one on your account. As you add people to your new Family Sharing account, they become able to use prior purchases from any of the other members.
So if you now own and operate the deceased's Apple ID, you can add that to the new grouping. And then anything bought via that should be available to the whole family.
What to do about iPhones and iPads after death
You may want or need to get rid of the deceased's iPhone or iPad. Before you sell, trade or gift it, though, you need to prepare the device, and the easiest way is to have access to it first.
If you haven't, then after you've informed Apple, they may be able to erase the device. Otherwise, you need to know the passcode on the iPhone or iPad.
All of which means that, in theory, your best option is to tell someone in your family what your ID and passcode are before you die. That's sound and sensible, so long as neither of you writes that information down and pop a fridge magnet over the piece of paper.
It's also, unfortunately, also only sound and sensible if you continue to be happy trusting that person. There are reasons why you may not, but Apple has published a guide to help with that.
"Device and Data Access when Personal Safety is At Risk," is the somehow both dull and ominous-sounding 20-page guide to protecting your data. It specifies how to lock someone out if you change your mind about them, and it's an important guide.
That's for protecting yourself in regular life. When the situation is that someone has died and you're their relative, Apple does not have such a comprehensive guide, at least not publicly.
Unless you have the deceased's passcodes, you are going to have to talk to Apple support. No one wants to add more for you to do than truly necessary, though, so you can expect Apple support staff to make it as simple as they can.