Apple to adopt a 'go big or go home' strategy for 'Apple Car,' analyst says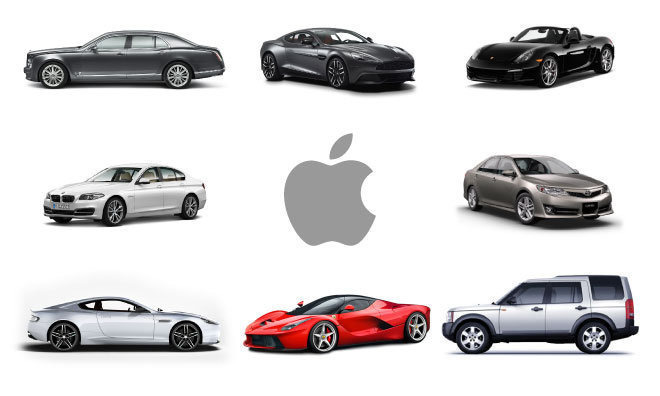 Investment bank JP Morgan expects the "Apple Car" to be a fully autonomous vehicle that Apple manufactures itself toward the end of the 2020s.
In a note to investors seen by AppleInsider, lead analyst Samik Chatterjee outlines some of JP Morgan's predictions about the "Apple Car." That includes what its debut could imply for Apple, the automotive market, and the technology industry.
Chatterjee expects the Cupertino tech giant to adopt a "go big or go home" approach. He expects Apple to look to control the pace of innovation to differentiate the "Apple Car" and position it in the growth market of battery electric vehicles (BEV) that are fully autonomous.
The primary reason why Apple is interested in the car industry, Chatterjee says, is that its total addressable market (TAM) is nearly $2.55 trillion — far higher than the smartphone market's $420 billion. Apple also has an opportunity on an installed base of 1 billion vehicles, and the autonomous "Apple Car" could also integrate deeply with and expand Services.
Although speculation about an Apple electric vehicle aren't new, the analyst notes that recent press reports "indicate expansion and building momentum of intent to participate in the industry." Rumors of changes in leadership, similarly, are likely an indication of past delayed commercial launches in shifts in direction.
Chatterjee also notes that a lack of feedback from other parties in the automotive and technology industries likely hints that Apple has been focused on developing its own intellectual property in the car space.
There may be a few obstacles to Apple's entrance into the car space. The industry is inherently challenging and risky. Since it's a mature market, any growth has to come at the expense of existing automakers.
Despite that, Chatterjee still forecasts Apple will "go big or go home" and position itself as a full-fledged manufacturer. The analyst points out that Apple is likely eyeing an expected shift toward autonomous vehicles as an opportunity to differentiate its offering.
The relative immaturity of fully autonomous vehicles (AVs) will likely push the "Apple Car's" launch toward the end of the decade, Chatterjee says. However, the sole focus on an electric vehicle could accelerate the timeline.
On the financials, the "Apple Car" will be a premium vehicle and the company will likely prefer outsourced manufacturing to vertical integration at first. Gross margins will likely be much lower than Apple's other hardware products, but revenue could reach $700 billion with a $70 billion to $100 billion TAM in the premium auto category.
The key revenue component, Chatterjee adds, is likely to be Services. Services could improve the vehicle's low margins, particularly if it's a closed ecosystem. Fully autonomous vehicles could also allow for greater monetization of Services.
Other JP Morgan analysts, in Chatterjee's note, expect the "Apple Car" to have a negative impact on other automakers and a positive impact for any OEM chosen as a contract manufacturer.
Chatterjee is maintaining his 12-month AAPL price target of $150, based on JP Morgan's 2022 earnings-per-share estimate of $4.90 and a blended price-to-earnings multiple of about 31x.
Shares of AAPL are trading at $129.86 on the NASDAQ in intra-day trading Monday morning.