Apple could begin producing its own car with a 'next level' battery in 2024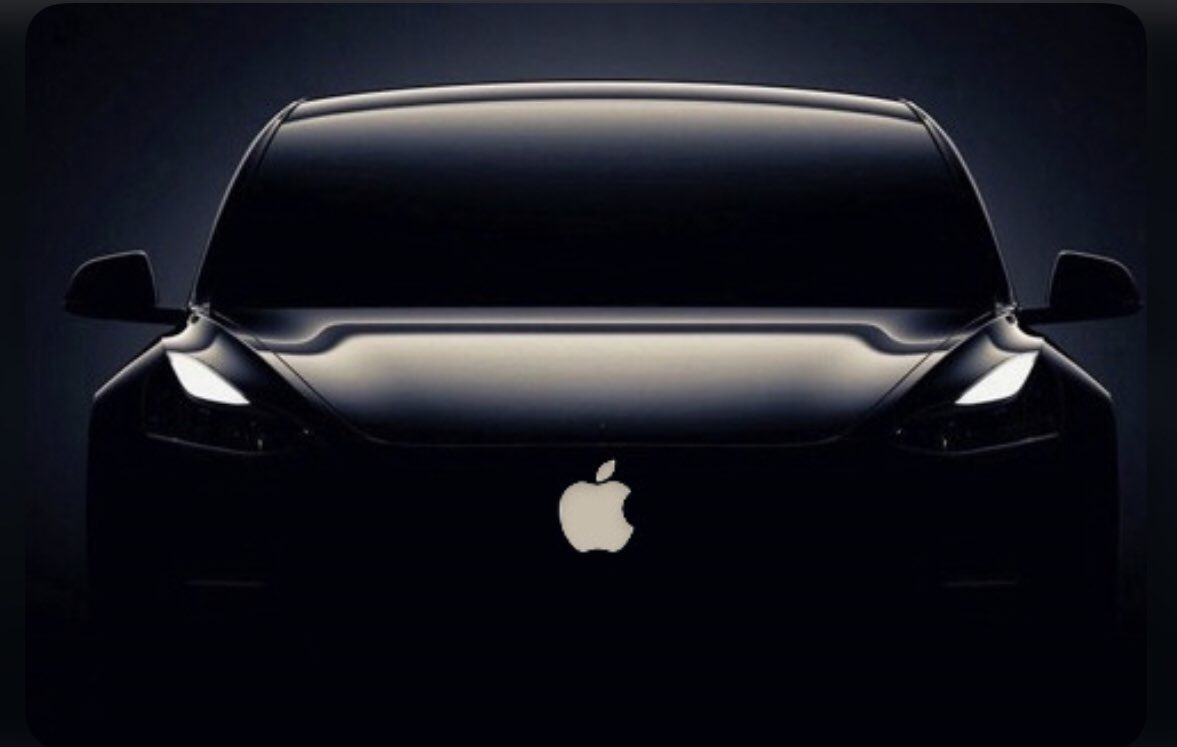 Apple is reportedly moving forward with a plan to begin production on a so-called "Apple Car," which will feature "next level" battery technology, in 2024.
Rumors of Apple's self-driving car initiative, internally dubbed "Project Titan," have surfaced periodically since 2014. Although many of the rumors are focused on underlying autonomous systems, there have been reports, patents, and key hires that suggest Apple is working on a production car.
On Monday, Reuters reported that the "Apple Car" will indeed be a passenger vehicle, citing sources familiar with its development.
According to those sources, the center of Apple's vehicular strategy is a new battery design that could "radically" cut battery costs and increase the range of the "Apple Car."
The battery will be based on a "monocell" design that would allow engineers to bulk up the individual cells in a battery and free up space within a battery pack. That design would mean more active material, which could result in a longer range.
Apple is also said to be exploring a new chemical mixture for the battery called lithium iron phosphate, or LFP. The new chemistry is said to be safer and less likely to overheat.
One source with knowledge of the battery technology called it "next level," and likened it to "the first time you saw the iPhone."
It's still unclear how Apple would physically produce the "Apple Car," though it's likely that the company will tap a third-party manufacturing partner to build out the vehicles. Apple will also rely on third parties for certain components, including lidar sensors.
The Cupertino tech giant has been developing vehicular systems since 2014. At the time, it was developing its own physical passenger vehicle. Since then, however, Project Titan has undergone restructurings, staff cuts, and a change of direction to autonomous systems.
Despite that shift in focus, rumors, hires, and patents have all suggested that Apple is still mulling the release of a physical car.
Earlier in December, Apple was said to have moved its car division to the leadership of AI and Siri chief John Giannandrea. According to Reuters, Apple's vehicular development have progressed to a point that it now aims to build a consumer vehicle itself.
That lines up with predictions from oft-accurate analyst Ming-Chi Kuo, who has previously forecast an "Apple Car" could arrive sometime between 2023 and 2025. Kuo also recently said that Apple was working with long-time supply partner TSMC on a chip for a Tesla-like Apple Car.
Apple reportedly began talks with Canadian mobility technology firm Magna International — known for producing parts for automakers like General Motors, BMW, and Tesla — to discuss manufacturing the vehicle. However, those discussions "petered out" when Apple's exact car plans became unclear.
Reuters notes that Apple could still decide to reduce the scope of its vehicular development to autonomous systems that could be integrated with an existing vehicle. Pandemic-related issues could also delay production into 2025 or beyond.