Apple confirms layoff of 190 people from self-driving car project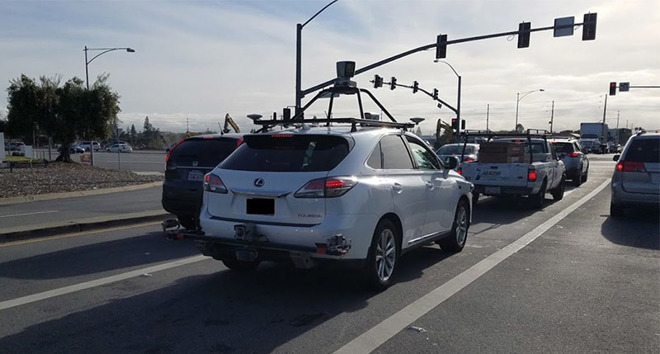 Apple on Wednesday confirmed plans to lay off 190 people from its self-driving car project, known as Project Titan, namely from facilities in Santa Clara and Sunnyvale, Calif.
Most of the impacted workers are engineers, according to a filing with the California Employment Development Department seen by the San Francisco Chronicle and subsequently verified by Apple spokesman Tom Neumayr. That includes 38 engineering program managers, 33 hardware engineers, 31 product design engineers, and 22 software engineers.
The layoffs will take effect on Apr. 16, and are said to affect eight office and industrial properties first uncovered by AppleInsider in 2015: 3000 Kifer Road, 3689 Kifer Road, 5301 Patrick Henry Drive, 2945 San Ysidro Way, and 2975 San Ysidro Way in Santa Clara, and 1150 Kifer Road, 1170 Kifer Road and 195 N. Wolfe Road in Sunnyvale. The two towns are connected and not far from Apple Park in Cupertino.
Over 200 people were dismissed in January this year. At least some of those people were moved to other parts of Apple — it's not clear if the same triage is being repeated.
Even less certain is what the layoffs could mean for Project Titan. While the company has been testing on California roads, its ultimate goals for the initiative are nebulous. While it could be developing a full-fledged vehicle, Apple might also be working on a platform for third parties.
Most recently a German report claimed that Apple might be designing an electric van rather than a sedan or compact. In any case, nothing is expected to go on sale until at least 2023.