TP-Link embraces Wi-Fi 6E and Alexa in its CES 2021 routers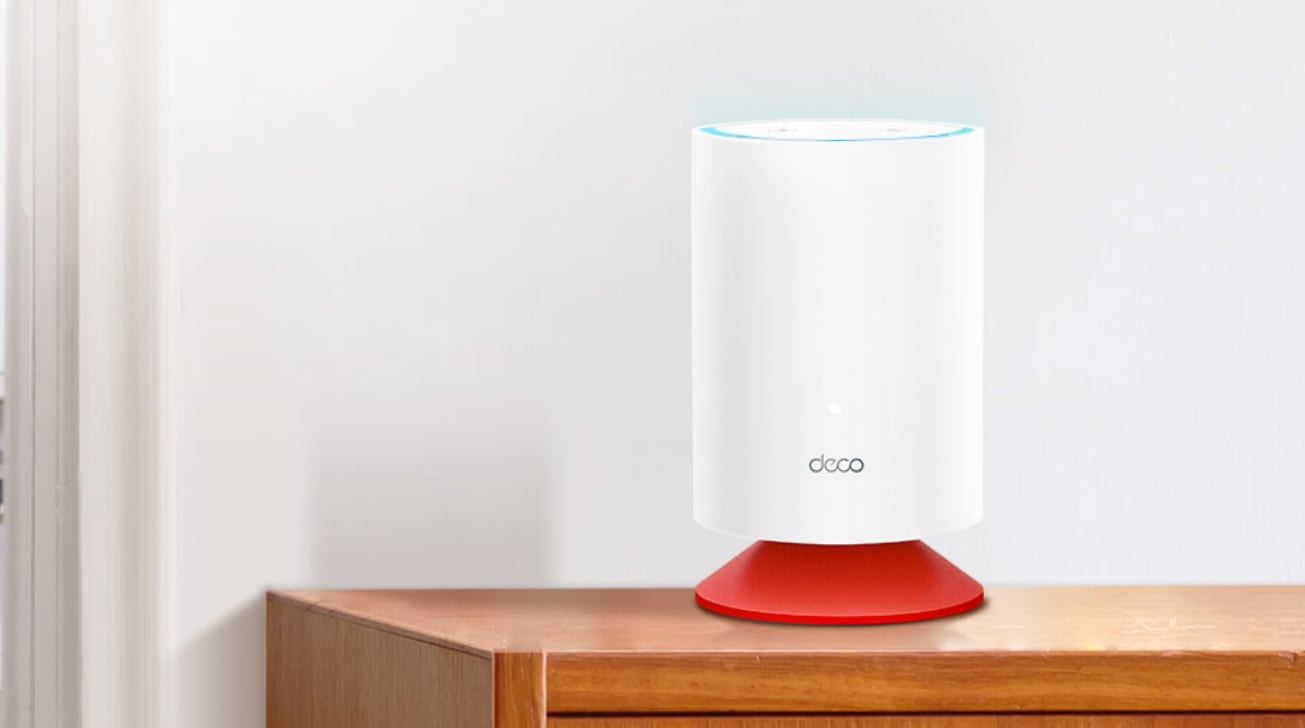 AppleInsider is supported by its audience and may earn commission as an Amazon Associate and affiliate partner on qualifying purchases. These affiliate partnerships do not influence our editorial content.
TP-Link's CES 2021 offerings are headed up by the Deco X20, a mesh Wi-Fi 6 system with a built-in smart speaker, as well as a number of routers that offer Wi-Fi 6E connectivity.
Deco X20 Wi-Fi 6 Mesh with Voice
A CES 2021 Innovation Award honoree, the Deco X20 Wi-Fi 6 Mesh with Voice is a mesh Wi-Fi system capable of covering up to 4,000 square feet by using two devices. Creating a single seamless network, connected devices will maintain their connection, even when it switches between the two hubs as it moves through the home.
Operating over 5GHz and 2.4Ghz bands, the hub also includes full Gigabit Ethernet via a pair of ports on the back and a setup app.
The big addition is a smart speaker with Amazon Alexa built-in, allowing the router to be used to control smart home devices and to answer queries as if it's an Amazon Echo. It is equipped with a far-field voice receiver that can pick up audio from up to 10 meters (32 feet) away, and can use its deep bass to provide a rounded sound for various music services, including Amazon Music and Spotify.
TP-Link HomeShield, a new premium security service, is also available to scan the network and to warn of potential threats. This includes preventing DDoS attacks, identifying IoT devices and monitoring for security issues, blocking malicious URLs, and providing comprehensive reports on network activities.
Wi-Fi 6E Routers
A family of Wi-Fi 6E products are being unveiled at CES, starting with the AX7800 Whole Home Mesh Wi-Fi 6E System, the Deco X96. Using the 6Ghz band for more bandwidth, speeds of the tri-band router can reach up to 7,800Mbps.
The Deco X96 employs an AI-driven mesh system to learn the network environment and to optimize the network for the home's needs. Smart Antennas are used for an enhanced backhaul, increasing coverage and improving wireless connections, as well as to power the Seamless Roaming feature.
The AX5400 Whole Home Mes Wi-Fi 6E System with Smart Hub, the Deco X76 Plus, is a tri-band router offering speeds of up to 5,400Mbps. Again using an AI-driven mesh and offering seamless roaming, the router also has a built-in smart hub functionality, which allows users to manage the network from an app.
The AX7800 Tri-Band Wi-Fi E Router, also known as the Archer AX96, offers a pure 6Ghz band for dedicated Wi-Fi 6E connectivity, with the tri-band router capable of up to 7,800Mbps. It also has Smart Antennas, an AI-driven mesh, and Seamless Roaming capabilities, as well as TP-Link HomeShield.
The roster of Wi-Fi 6E products is continued with a high-performance option, the AX11000 Tri-Band Wi-Fi 6E Router with 10G Ports. The Archer AX206 uses the 6Ghz band, with advanced OFDMA and multi-user MIMO to handle multiple devices simultaneously with minimal lag, and claimed Wi-Fi speeds of up to 10Gbps.
The high-speed nature extends to its physical networking, which includes two 10Gbps ports, one having SFP+, and a third connecting at 2.5Gbps. HomeShield is also offered for added security.
AppleInsider will be covering the 2021 all-digital Consumer Electronics Show starting on January 11 through January 14 where we're expecting Wi-Fi 6e devices, HomeKit, Apple accessories, 8K monitors and more. Keep up with our coverage by downloading the AppleInsider app, and follow us on YouTube, Twitter @appleinsider and Facebook for live, late-breaking coverage. You can also check out our official Instagram account for exclusive photos throughout the event.