Apple examining concept of iPhone cases that can charge AirPods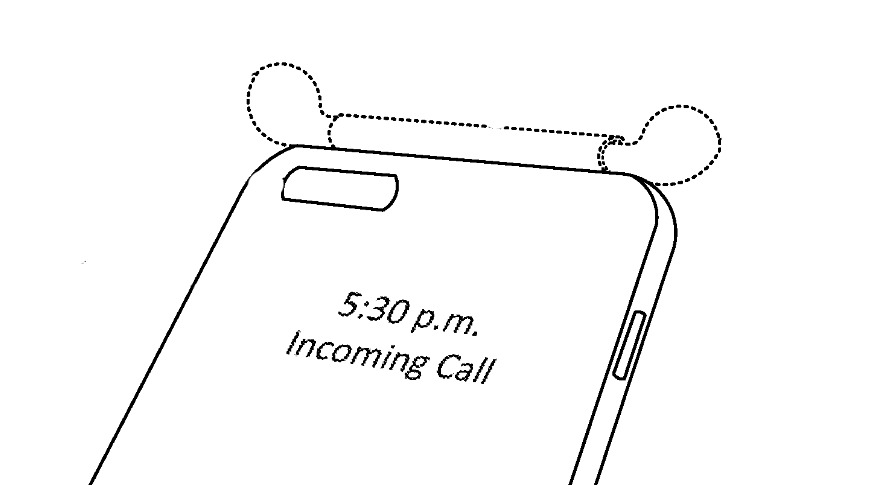 Apple is researching multiple different covers and cases for iPhone and iPad, some of which include the ability to charge AirPods.
Since 2018, we've been able to charge the Apple Pencil by magnetically connecting it to the iPad Pro. Now it seems Apple wants to extend this idea as research shows separate cases and covers which may enable this or similar charging features.
These cases and covers are described in two newly granted patents. Together they are wide-ranging and concerned with both protecting devices and getting more from them. Neither is about adding iPad Pro-style charging to future devices, solely to cases.
"Cases and folios for carrying and charging accessories," is the major new patent, covering the largest range of options. Each "relates to a case for retaining a portable electronic device and an accessory," says Apple.
Cases can have "a cavity" that lets the device fit inside, and can also transfer power. Apple is typically careful to stress that what it's describing can be used to charge anything from a phone to a camera or a drone, and cases can be "a folio, a wallet, a flap, a cover, an enclosure, a holster, a clip, a sleeve, an armband, or suitable combination hereof."
"Oftentimes end users only find out their electronic accessory is out of power when they use the accessory," continues the patent. "But they might not carry a charger with them."
Apple has previously had iPhone cases that contained a battery and so could charge up the phone. This patent includes that capability, but also describes how the iPhone could power the case accessory.
"The case can... include a first terminal, a second terminal, and a battery," continues Apple. "The first terminal can receive electrical energy from the portable electronic device to charge the battery. And the electrical energy stored in the battery can be transferred to the accessory through the second terminal."
The idea is that the case then becomes more than solely a protective cover. Instead, it can be something that contains "receptacles" that in turn charge other devices such as AirPods.
"[For example a] receptacle can include two openings, one at each end for receiving accessory devices," says the patent, "and a charging terminal 122 in between for energy transfer between the receptacle and the accessory devices."
The patent's illustrations show AirPods being slotted into these receptacles, but that doesn't rule out the Apple Pencil-style wireless connection. "The accessory devices can be retained through frictional fit, magnetic coupling, or both," continues Apple.
Other options discussed for new covers and cases include the ability to feature a small display, such as one showing a battery level. And the case can further include a slotted compartment to store money and credit cards."
This first of two newly granted and related patents, is credited to eight inventors. One, Yoonhoo Jo, has previously worked on fingertip and face mapping tools for Apple AR.
Separately, a second patent granted to sole inventor John G. Elias, concerns a "Cover for electronic device." It chiefly describes what seems to be an extension of Apple's old Smart Covers.
"Typically, protective coverings for tablet computers extend over the surface area of the touch screen component of the tablet computer," says the patent. "However, users may also be concerned with protecting the rear surface of the tablet computer from scratches, dings, or other damage that may create an unsightly appearance for the tablet computer."
So it's a wraparound Smart Cover, but Apple also proposes that the casing could be used as more than "protective coverings for all surfaces" of an iPad. Drawings show the case being opened up into a stand, for instance.
More drawings and descriptions detail the possibility that the case may include a keyboard. Apple and many other manufacturers have previously released keyboard folio cases, but now Apple proposes one which removes regular keys.
"The keyboard may be a Multi-Touch keyboard that is adapted to receive both keyboard input and touch input," it says. "In this regard, the keyboard includes a transparent and/or semitransparent touch sensitive panel incorporated with a plurality of keys arranged in a keyboard configuration."
So it looks like a keyboard, but it's more akin to the onscreen virtual keyboard that already comes with the iPad. A user can type by "striking the smooth surface above a particular key," or swipe using "sliding gestures or other movements along the smooth surface."