Apple amps up Racial Equality and Justice Initiative efforts with new projects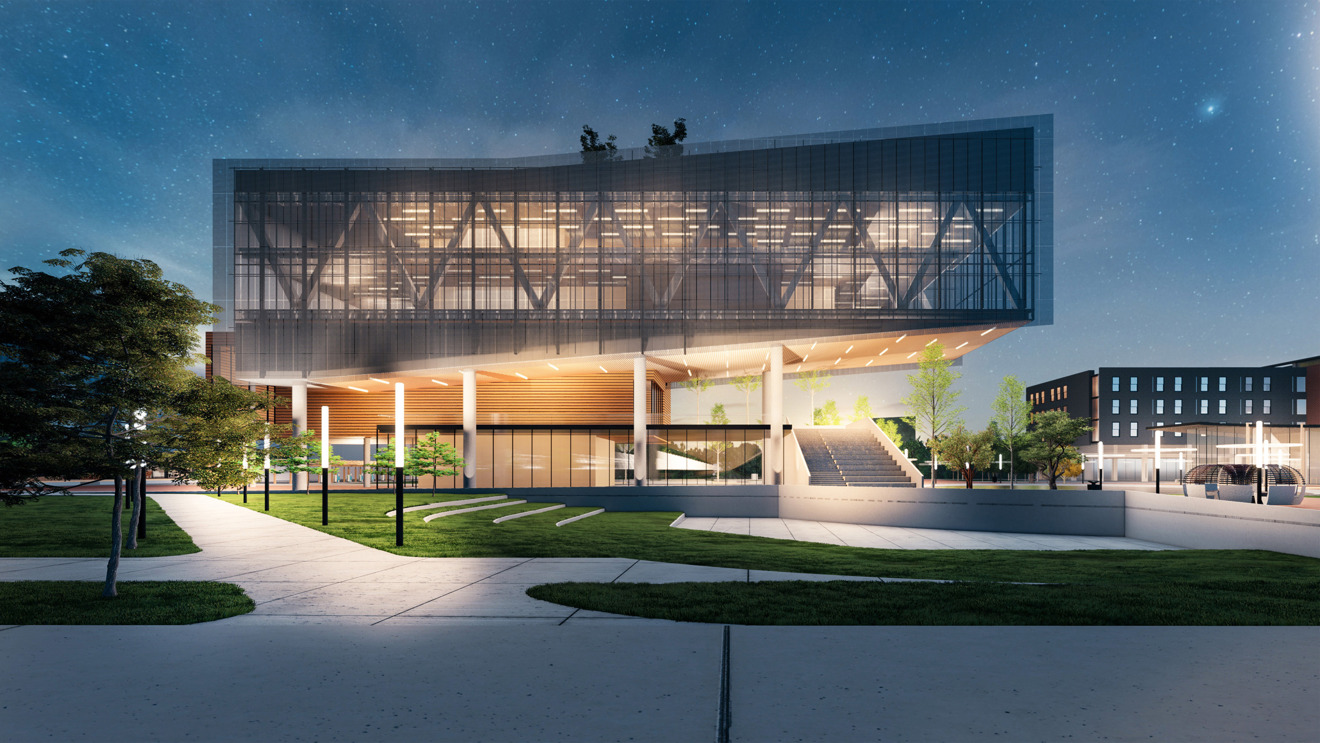 Apple is growing its previous $100 million equality and justice initiatives, and the new programs include an education hub and new developer academy.
Apple's Racial Equality and Justice Initiative (REIJ) will now create the Propel Center, what Apple calls "a first-of-its-kind global innovation and learning hub for Historically Black Colleges and Universities (HBCUs)." Also expanded is Apple's Developer Academy to support coding and tech education for students in Detroit.
The company will also provide venture capital funding for Black and Brown entrepreneurs. The company says that the new commitments "aim to expand opportunities for communities of color across the country and to help build the next generation of diverse leaders."
"We are all accountable to the urgent work of building a more just, more equitable world — and these new projects send a clear signal of Apple's enduring commitment," said Tim Cook, Apple's CEO. "We're launching REJI's latest initiatives with partners across a broad range of industries and backgrounds — from students to teachers, developers to entrepreneurs, and community organizers to justice advocates — working together to empower communities that have borne the brunt of racism and discrimination for far too long. We are honored to help bring this vision to bear, and to match our words and actions to the values of equity and inclusion we have always prized at Apple."
Apple's Racial Equity and Justice Initiative was first launched in June 2020. Led by Tim Cook and Lisa Jackson, vice president of Environment, Policy and Social Initiatives, REJI was initially a $100 million endeavor.
Businesses have a responsibility to tackle systemic racism head on now more than ever. Proud to share the next phase in Apple's Racial Equity & Justice Initiative w/major investments in HBCUs & partnerships to provide funding to Black & Brown led companies https://t.co/ETiiVBj3Fb

— Lisa P. Jackson (@lisapjackson) January 13, 2021
Propel Center
Apple is contributing $25 million to create the Propel Center in conjunction with Southern Company, as a founding partner. The facility, situated within Atlanta University Center, is a 50,000 square feet space with learning labs and lecture halls.
"We're thrilled to be partnering with Apple on this extraordinary project," said Anthony Oni, of Southern Company. "The Propel Center will help cultivate leadership and drive innovation in tech and beyond, acting as a springboard for change in communities across America."
Developer Academy
As part of the initiative, Apple is also to open an Apple Developer Academy in Detroit. This is the fist time that the company has created a training center in collaboration with Michigan State University.
The aim is to provide training in app development for all learners in Detroit, whether or not they are currently students in academic establishments. It's also intended to provide training whether or not learners have any prior experience in software development.
This Detroit project will see a 30-day introductory course for new learners. Then alongside that is a full 10 or 12 month intensive program. Apple hopes to see 1,000 students on this course annually.
Apple investment in entrepreneurs
Alongside creating physical spaces such as Propel Center, and instituting courses, Apple is also making two new investments in venture capital and banking. The aim is to specifically provide capital to minority-owned businesses.
Apple is investing $10 million with New York's Harlem Capital, which aims to support 1,000 new companies over the next two decades.
Apple's other new investment is with Siebert Williams Shank's Clear Vision Impact Fund. The company is contributing $10 million to the fund that aids companies working in underserved markets.
Building on existing initiatives
Apple wants its REJI projects to contribute widely, and as well as the specific new ventures, it is aiming to increase its previous efforts with existing organizations. As part of this, it's donating an unspecified amount to The King Center in Atlanta.
The Center is a memorial to Dr. Martin Luther King Jr., and is to take part in Apple's "Challenge for Change" program. This education call to action is aimed at encouraging youth to contribute to their communities.
Apple's donation to The King Center follows previous donations to other non-profit organizations dedicated to equity and justice. These include the Birmingham Civil Rights Institute, and the Equal Justice Initiative in Alabama.