Scosche MagicMount series brings MagSafe charging to your car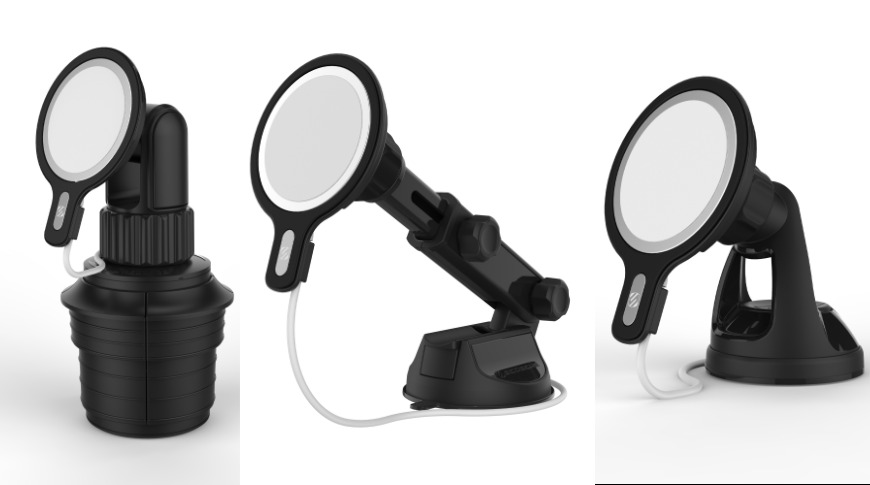 The new Scosche iPhone car mounts integrate an Apple MagSafe Charger into classic mounting systems.
The MagSafe MagicMount series of chargers do not include Apple's MagSafe Charger, but does come bundled with a 20W USB-C car adapter. The MagSafe Charger slips into the mount and allows simple magnetic attachment of any iPhone 12 model.
Scosche announced three models: a Window/Dash mount, a cup holder mount, and a 4-in-1 kit. The first two are standard mounts without any flashy features.
The 4-in-1 kit has a Swing-Arm Dash and Vent mount and Lock-Nut Vent and Dash mount. This enables more control over where the MagSafe Charger is positioned and securely holds it in place.
The 20W USB-C Power Delivery Car adapter ensures full 12W MagSafe charging when in use.
The MagSafe MagicMount series ranges in prices from $29.99 to $39.99. Availability and release were not announced.