Apple extends existing Apple TV+ free trials for a second time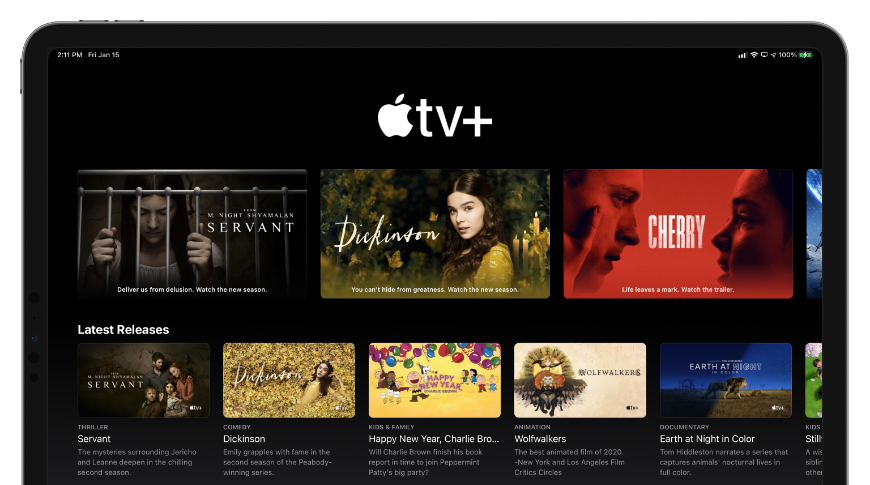 The one-year free trial of Apple TV+ has been extended again, this time from February to July.
Apple TV+ launched on Nov. 1, 2019, which means that those who were there for day one of the free trial would have started paying in November 2020. Apple then extended the free trial for eligible users to February 2021 to ensure they would stick around for season 2 content.
Apple has pushed the free trial back a second time, though this time there doesn't appear to be a direct reason. Season two of popular shows like "Dickinson" and "Servant" have already begun airing and season two of "For All Mankind" will air in February. Apple may have a few more shows to air before July, or perhaps a new season or movie to air in August to entice customers to stay.
This means that those who started the free trial between November 2019 and June 2020 will receive extra months — up to five — free. According to 9to5Mac, anyone who signed up for the service prior to January 2021 will receive $4.99 in store credit through June.
Those paying annual rates will have five months added to the back-end, and those paying monthly rates will have that amount refunded as store credit to the on-file billing method. Apple One subscribers who had accounts prior to January will also be refunded for each month through July.
Apple TV+ is available to watch across all Apple platforms, on the web, and via some smart TV brands. The service costs $4.99 per month or $50 per year. Apple TV+ is also bundled with every tier of Apple One.