Tim Cook will speak at EU data protection conference about Apple's advertising policies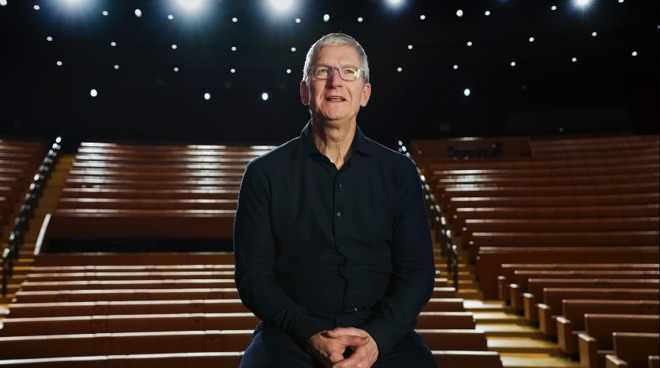 AppleInsider may earn an affiliate commission on purchases made through links on our site.
Apple CEO Tim Cook will be making an appearance at the CPDP data protection conference on Thursday, to speak about advertising and Apple's work to protect the privacy of its users.
Cook will be taking to the virtual conference stage on Thursday, introducing a session titled "A path to empowering user choice and boosting user trust in advertising." The speech, midway through the three-day conference, is part of Apple's role as a "Premier sponsor" of the conference.
While the actual content of the speech isn't disclosed at this time, it will most likely revolve around Apple's general policies regarding data protection and user privacy. Given the title of the session itself, as reported by Macerkopf, it will almost certainly touch upon Apple's new anti-tracking features in iOS 14.
The feature, which could roll out to users soon, will prompt users to either give or deny permission for an app to track them across multiple apps and websites owned by third parties. Giving users the choice to deny tracking is believed to be a major issue for advertisers and marketers, who believe it will become harder to provide more accurately targeted advertising on behalf of clients.
For example, dating app Bumble suggested the policy could increase the cost to acquire new users, which could force firms to spend more on advertising in the long run.
Social network Facebook has also objected to the change, taking out full-page advertisements in major U.S. newspapers to try and sway users its way with claims it could hurt small businesses.
The session at the CPDP, a non-profit platform created by research groups with the aim of discussing privacy and data protection, will commence at 5:15 p.m. CET (11:15 a.m. Eastern Time), and will be streamed live on YouTube.
As well as Cook introducing the speech, the panel will include New Zealand Privacy Commissioner John Edwards as the moderator, and feature European Parliament Vice President Marcel Kolaja, Privacy International Policy Director Lucy Purdon, Mozilla Chief Security Officer Marshall Erwin, and Apple Senior Director for Privacy Jane Horvath.
The session will seek to determine "How will user sentiment in relation to the creation of advertising profiles be reflected in technology?" as well as the impact of laws such as GDPR on an individual's privacy, and to recommend actions for policymakers to consider.