Satechi's dual-sided USB-C wireless charger juices up Apple Watch and AirPods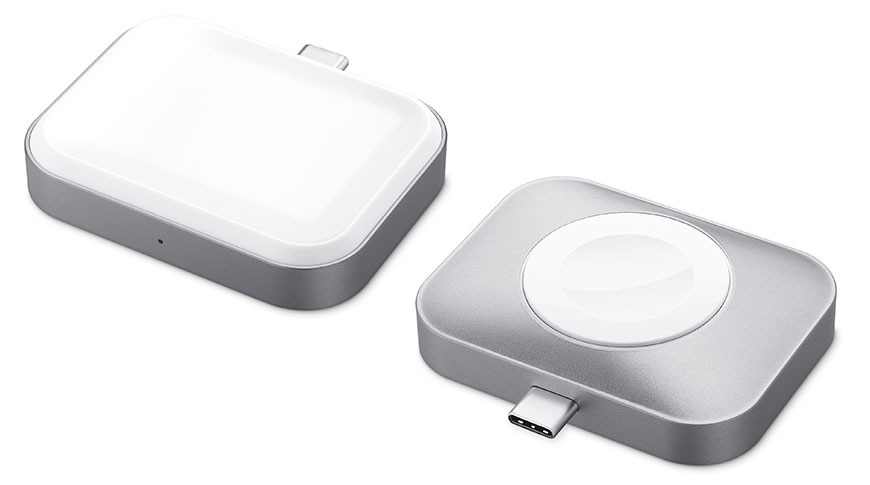 Accessory maker Satechi on Tuesday released a wireless charger that connects to a USB-C port to wirelessly power an Apple Watch and AirPods case.
Called the USB-C Watch AirPods Charger, the diminutive device is capable of charging an Apple Watch on one side and an AirPods/AirPods Pro case on the other.
Connect the charger to a Mac or USB-C equipped iPad and top up a watch mid-day, then flip it over to give a set of AirPods some extra juice. Two charging modules — one for the Apple Watch puck and another for the Qi cradle — enable power delivery to both Watch and AirPods simultaneously, though it might be difficult to find optimal positioning given the charger's design.
The small nature of the accessory does lend itself to portability, however, and the absence of unwieldy cables makes it a perfect on-the-go companion. With its longest side coming in at just over two inches and weighing in at 46 grams, the charger can be easily carried in a bag or purse.
Satechi notes the USB-C Watch AirPods Charger can also be connected to a wall adapter or any other compatible device.