Apple details how to use iPhone 12 Pro to capture amazing floral photos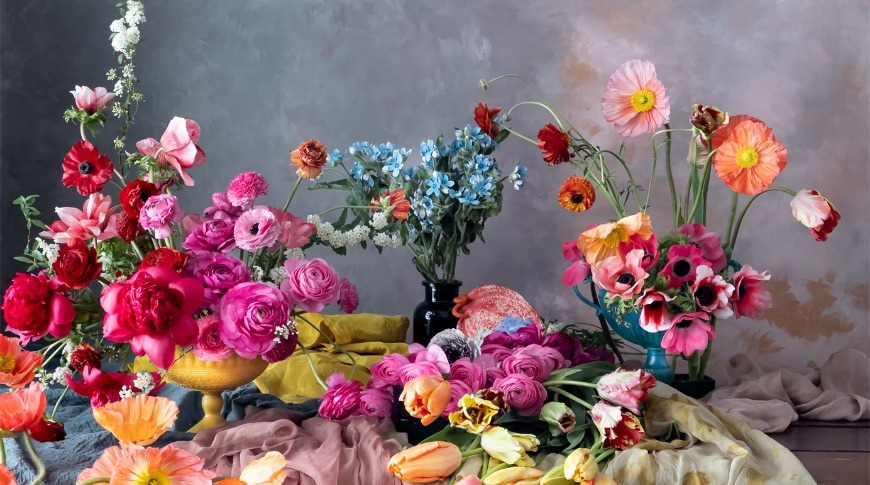 Apple features leading floral design artist Nathan Underwood and his instructions on how to capture floral photos on iPhone 12 Pro.
Nathan Underwood of floral design studio Tulapina says that the advanced camera system on the iPhone 12 Pro models help bring a fuller bloom to his floral photography. The iPhone 12 Pro and iPhone 12 Pro Max have received many upgrades to enable better light capture and computational features.
Setup
Underwood says everything begins with lighting. Use natural light from the side, typically from windows while indoors or shade while outdoors.
Choose a proper background with neutral colors and minimal patterns. Avoid brick, stripes, dots, or other patterns that distract from the subject.
Framing
Still life photos give you the opportunity to frame shots best. Choose the lens with the closest focal distance, like the 2.5x telephoto lens on the iPhone 12 Pro Max.
For floral arrangements, place the subject in the center and make sure the frame is evenly filled. Taking photos from a slightly downward angle gives the image more depth.
Portrait Mode
Portrait mode is your best friend when you are new to photographing still lifes. It gives you the best control over the depth of field which can be manipulated in the photos app.
Editing in the photos app
Underwood describes his go-to edits he applies to 99% of his images. He uses the photos app, but says you should experiment to find your own style.
Crop the photo so the flowers fill out the frame
Slightly increase exposure to make the image pop
Bump the saturation less than 10 for colorful photos
Adjust the warmth of the photo by cooling it slightly.
Apple ProRAW
Underwood says he is very excited for ProRAW which was introduced for the iPhone 12 Pro and iPhone 12 Pro Max. Native capture of RAW images allows him to incorporate iPhone images alongside images captured from his DSLR.
He uses Adobe Lightroom to edit the ProRAW photos for best results. He makes the same edits as the Photos app, but with the added Radial Filter tool which allows him to make more specific edits.
Apple says that the A14 Bionic combined with LiDAR on the pro models enable six-times faster autofocus in low-light and night portraits. This alongside other features like optical image stabilization making 5,000 micro-adjustments per second allow for amazing photos.