Steve Jobs job application valued at $175,000 heads to auction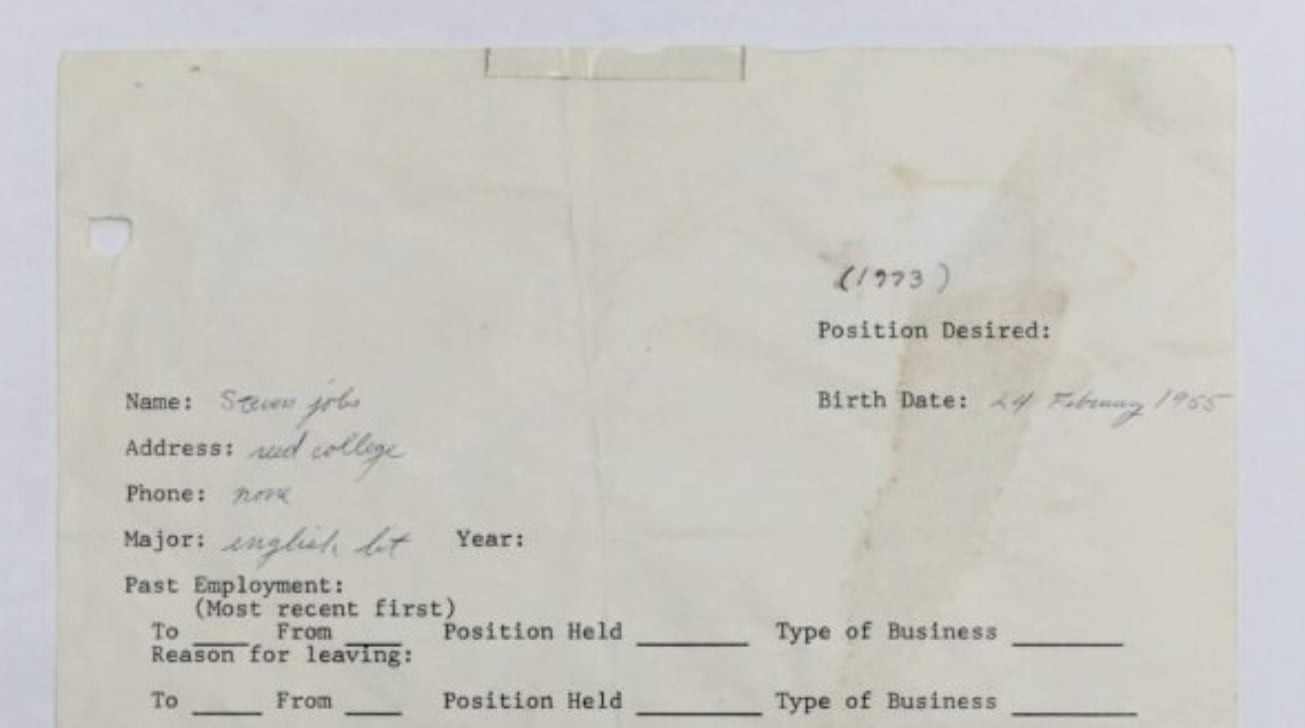 A rare piece of Steve Jobs memorabilia is going up for auction, with the latest a job application filled out by the Apple co-founder in 1973 that was previously sold for over $175,000.
The auction is for a single sheet of paper, consisting of a form filled out by Steve Jobs. Written out in 1973, the form predates his joining of Atari in 1974, and the founding of Apple with Steve Wozniak in 1976.
The page is half-filled, with some elements entered alongside blanks. For example, he lists his address as Reed College, as well as stating the answer to "Access to transportation?" as "possible, but not probable."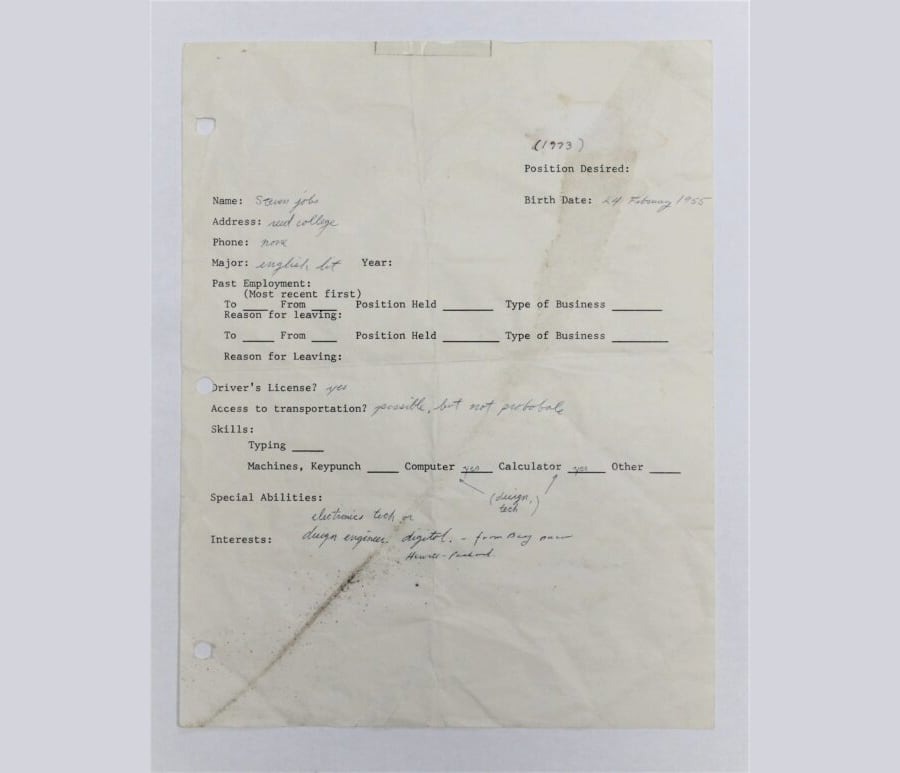 Jobs listed his interests as "electronics tech or design engineer - digital." While he left the past employment lines empty, he also claimed to have experience with computers and calculators.
The application is said to be in a very good condition with some "overall creasing, light staining, and old clear tape to the top edge," according to the auction listing from Charterfields. The lost is also accompanied by letters and certificates of authenticity.
As with other Steve Jobs memorabilia auctions, it is expected that the signed job application will fetch a high price. The last time it went to auction was in 2018, when it sold for over $175,000.
The auction will commence at noon GMT (7 A.M. Eastern) on February 24, and will run until March 24.