Apple highlights employees, 'shared values' on new jobs webpage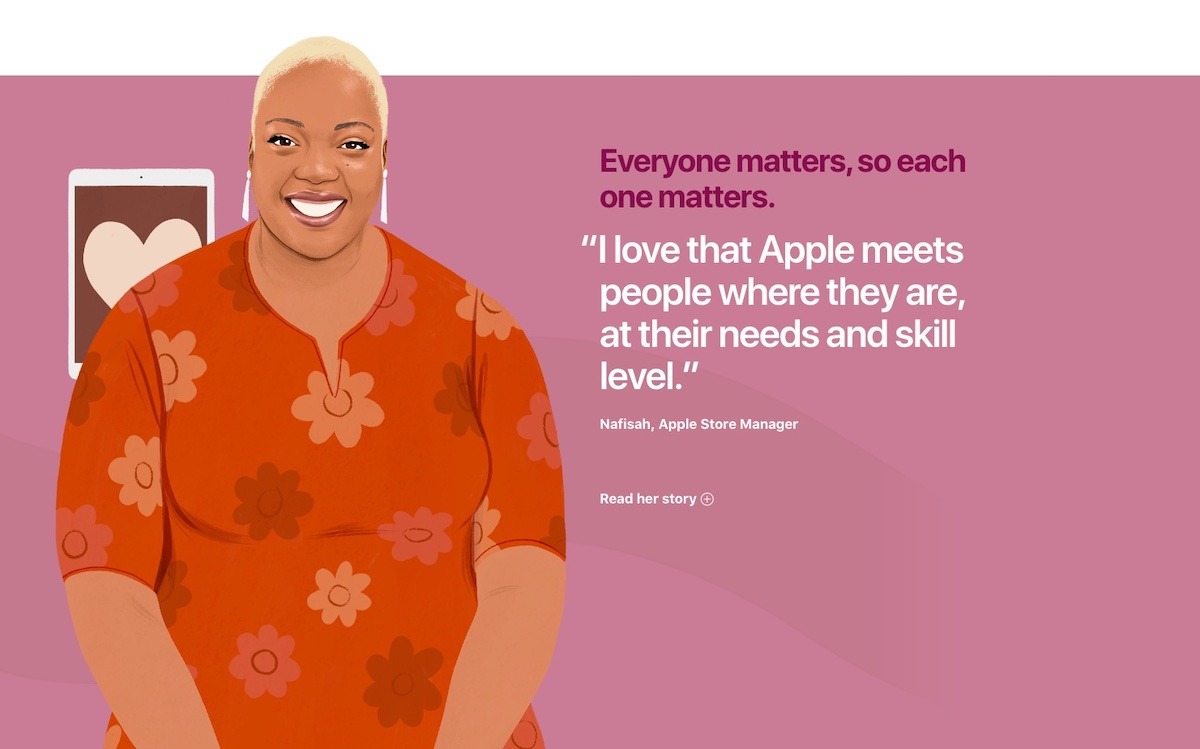 Apple has published a new page on its Jobs at Apple website highlighting the company's "shared values," as well as the stories of some of its employees.
As the company explains on the new page, "The values we share at Apple inspire the work we share with everyone."
"At Apple, we're committed to leaving the world better than we found it. Each of us contributes to that effort in our own way, bringing a passion for what we do best and what we believe matters most. As you'll see from these conversations, our stories are all different, yet each shows what's possible when personal and professional values align," the company says.
Apple has also included interviews with several of its staffers, including an Apple Store manager named Nafisah, a machine learning and AI manager named Chris, an operations program manager named Jennifer, and an engineering manager named Brian.
Each employees offers a bit of detail about what life at Apple is like. Nafisah, for example, says that she loves how Apple "meets people where they are."
Chris says Apple "leads the way" in some aspects of the tech industry.
The interviews contain some additional tidbits about the staffers and also feature artwork that was illustrated on an iPad.
"It's interesting — when you tell people you work at apple, you don't feel like you have to qualify it," Brian said in his interview. "You're just proud."