HyperJuice Magnetic Wireless Charging Stand simultaneously charges iPhone 12 & AirPods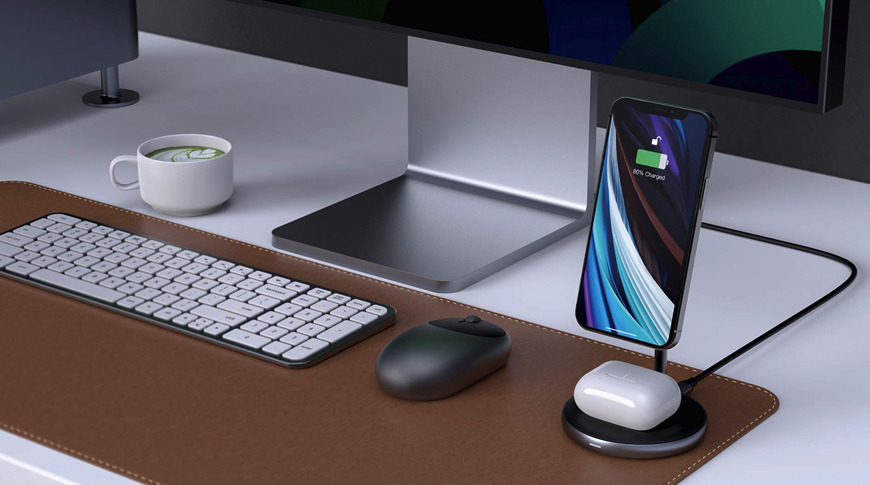 Hyper has announced the release of the HyperJuice Magnetic Wireless Stand, designed to keep your iPhone 12 and AirPods wirelessly topped up and in arm's reach.
The MagSafe-compatible mount magnetically secures and charges all iPhone 12 models, giving you quick access to your phone while also acting as a convenient charging stand. The mount features 7.5W of charging power and uses a 20W USB-C input.
Users can easily position their phone in both horizontal and vertical orientations and adjust the angle at which their phone is displayed. This makes the HyperJuice Magnetic Wireless Stand a convenient place to watch videos, take a call over FaceTime, listen to music, and more.
The stand is designed from stainless steel and aluminum, giving it a sleek, neutral look that looks great on your desktop or nightstand. The base of the stand features a 3W Qi-compatible charger that allows users to simultaneously charge their AirPods, too.
The HyperJuice Magnetic Wireless Stand is now available, and can be purchased for $49.99 from the HyperShop.