Apple's MagSafe battery pack for iPhone effort hitting roadblocks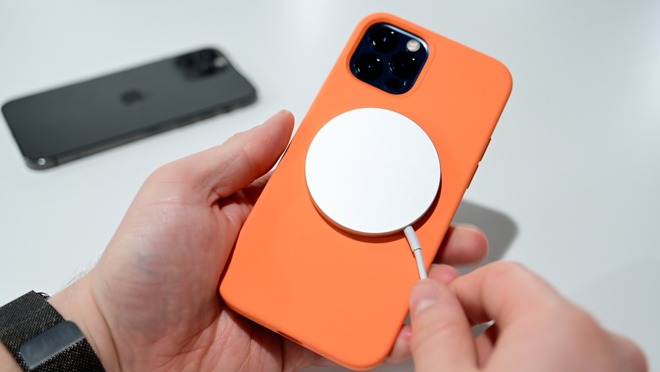 AppleInsider may earn an affiliate commission on purchases made through links on our site.
Apple didn't release all the accessories it plans for MagSafe for the iPhone 12 family, as it reportedly has a battery pack planned — if it can work through the engineering issues.
An obvious addition to Apple's MagSafe accessory line is a first-party battery pack, with the integrations that Apple's Smart Battery Case provides. Reports from Wednesday suggest that Apple has been working on one, as there are hints of software support in the iOS 14.5 beta.
A new report from Bloomberg on Friday morning discusses the peripheral. Apple reportedly has one in the engineering phase, but is hitting some problems, which are said to be mostly in software. It is reportedly only a battery that connects with MagSafe, and is not a complete protective case.
Internal testing is said to be underway. MagSafe charging functionality appears to be functioning fine by itself, but software issues are said to have cropped up.
Specifically, the peripheral is reporting to the iPhone that the pack is overheating, erroneously. The report claims that Apple is also trying to "mend issues' related to use of the device with and without a protective case.
The report goes on to claim that Apple has discussed producing other MagSafe accessories. Specifically named is an in-car attachment, but it appears that the car peripheral has not made it to development as of yet.
Several third parties have MagSafe-compatible battery packs. They are generally a ring of magnets oriented to take advantage of the MagSafe mount, with an integrated Qi charger in the device, sidestepping Apple's MFi program for the most part.