Maxell sues Apple again over FaceTime and other iPhone features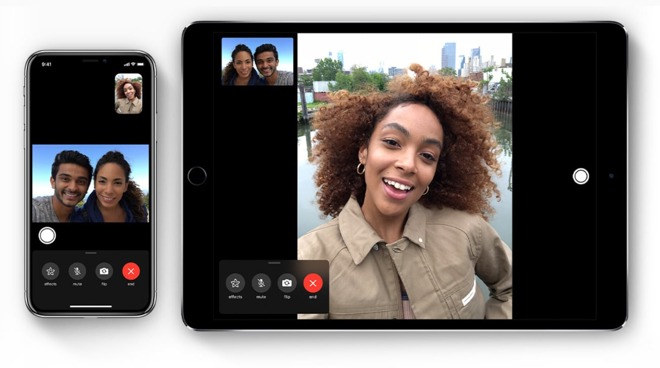 Electronics producer Maxell has filed another lawsuit against Apple, once more accusing it of infringing on 12 patents through FaceTime and photographic features of the iPhone, iPad, and other hardware.
The filing on February 19 at the US District Court for the Western District of Texas Waco Division has Maxell undertaking the familiar role as plaintiff, accusing Apple of patent infringement.
This is far from Maxell's first time suing Apple, as it has attempted to do the same thing in 2019 and 2020 against the iPhone maker. As with the previous lawsuits, Maxell believes a selection of patents it controls are being abused by Apple, for which it wants compensation.
The patents for the latest lawsuit include:
10,911,719 - "Communication Apparatus for Transmitting and Receiving Digital Information To and From Another Communication Apparatus"
10,389,978 - "Communication apparatus for transmitting and receiving digital information to and from another communication apparatus"
8,736,729 - "Electric Camera"
6,816,491 - "Multiplexed audio data decoding apparatus and receiver apparatus"
8,098,695 - "Multiplexed audio data decoding apparatus and receiver apparatus"
7,551,209 - "Imaging apparatus and method for controlling white balance"
8,130,284 - "Imaging apparatus and method for controlling white balance"
10,264,456 - "Mobile terminal and control method thereof"
10,418,069 - "Recording and reproducing apparatus and method thereof"
7,072,673 - "Radio handset and position location system"
10,592,372 - "Digital information recording apparatus, reproducing apparatus and transmitting apparatus"
6,484,034 - "Radio handset and position location system"
Each patent is listed as an individual count in the lawsuit, but follows the pattern of accusing a large number of iPhone and iPad models, as well as the Apple Watch and in some cases Macs, of infringing.
Echoing the earlier patents, the first five from the list center their infringement claims on FaceTime's capabilities, as well as other related perceived issues. The '719 and '978 patents are also continuation patents of 10,084,991, a patent that Maxell used in its 2019 lawsuit against Apple.
The white balance patents all go after the capabilities of Apple's camera software to set the white balance of an image. This is a common camera function, and is typically needed to produce an ideal photograph.
The Mobile Terminal patent covers the unlocking of a mobile device, an argument that has previously appeared in a Maxell lawsuit. It is also a continuation patent of 10,212,586, which Maxell has attempted to use against Apple in 2019.
The '069 patent refers to the ability for users to use the People album in the Photos app, which uses facial recognition to find images of people within a user's photo library. Once more, it is a continuation patent, this time of patent number 10,176,848. Once again, that earlier patent was used by Maxell, in its 2020 legal action.
The two "Radio handset and position location system" patents cite the existence of Location Services as being infringing of the patent. Lastly, the 372 patent covers digital rights management systems, a feature of Apple's content-based stores and services.
The Prayer for Relief asks for the court to declare Apple as infringing on all patents, as well as compensatory damages with interest and costs "consistent with lost profits and in no event less than a reasonable royalty." Maxell also wants to triple the damages and pre-judgment interest on anything it receives, and the usual covering of its expenses, costs, and attorneys fees.
The new lawsuit joins a growing roster of other legal actions Maxell has attempted against Apple, but has so far not yet completed. In June 2020, a court agreed to special measures for the 2019 lawsuit to allow Maxell the ability to review Apple's source code.