Apple's indoor mapping format adopted as community standard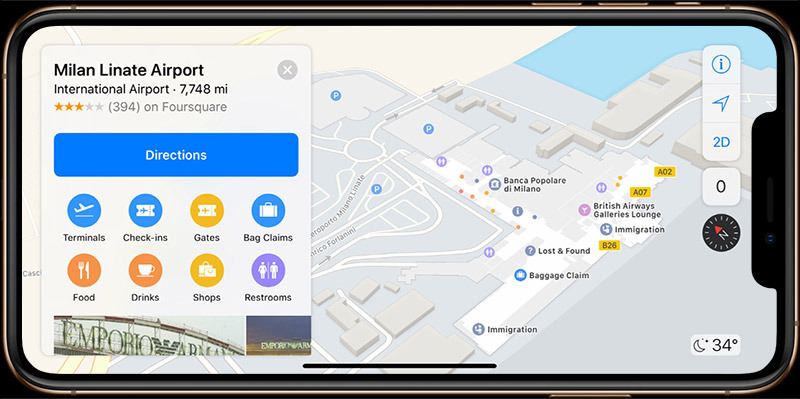 Apple's Indoor Mapping Data Format (IMDF) was this week adopted by the Open Geospatial Consortium as a community standard for indoor positioning services.
Announced by Apple on Tuesday, IMDF was accepted to the OGC Standards Baseline as a Community Standard, paving the way for accurate indoor positioning data on a variety of platforms.
"OGC is excited to see the explosive growth in the use of IMDF as a simple means to describe indoor spatial content," Scott Simmons, Chief Standards Officer at the Open Geospatial Consortium said in a separate press release. "With IMDF now part of the OGC Standards Baseline, we look forward to deeper integration with other geospatial Standards to address location needs everywhere."
IMDF was developed by Apple to give developers and other interested parties the means to create customized indoor maps that are protected by security and privacy controls. Example integrations include stadiums, airports, shopping malls, school campuses and more, some of which are already present in Apple Maps.
According to Apple, the format allows organizations to enable indoor positioning service on iPhone and iPad without installing additional infrastructure, like beacons. Other indoor mapping services require said beacons or other hardware to function properly, making installation and maintenance complicated and inefficient.
The IMDF data model, which relies on Wi-Fi, is described as "mobile-friendly, compact, human-readable, temporally aware, [and] highly extensible," and is capable of providing users a basis for orientation, navigation, and discovery.
OGC members Apple, Autodesk, Esri, Google, New York City Department of Information Technology and Telecommunications (DOITT), Ordnance Survey Limited, and Safe Software proposed IMDF as a community standard.
Apple's indoor mapping program has been in the works for years. Initial evidence of the company's interest in the sector surfaced in 2013 with the purchase of "indoor GPS" firm WifiSlam. Two years later, a first-party app called Indoor Survey was discovered on the App Store, offering the first clues at how Apple planned to roll out a consumer service.
Indoor navigation subsequently debuted with iOS 11 in 2017 and has since expanded to integrate an official developer program and business registration system.
Most recently, Apple partnered with startup Dent Reality on a project that aims to bring augmented reality to Maps.